Josef-Jake Camacho Aguilar is a barrister & solicitor for the Provinces of Ontario and British Columbia. Jake, as he prefers to be called by family and friends, practiced corporate law at the Government Service Insurance System (GSIS) in the Philippines where he started as a junior accountant. He is the founder and CEO of JCA Law Office Professional Corporation and JCA Law Corporation which are authorized to practice law or provide legal services in Ontario and British Columbia, respectively.
In the summer of 2012, Jake migrated with his family and settled in Thorncliffe Park Neighbourhood of East York, Toronto, home to many Canadian immigrant communities including one of the largest Filipino-Canadian communities in Canada. This is when Jake realized that Filipinos comprise one of the largest visible minority groups in Canada yet are grossly underserved when it comes to legal services. With 12 years of experience as a public servant at the GSIS, Jake was determined to bring professional legal services within reach of Filipinos who are also citizens, residents, workers, students, and visitors of Canada. His office, conveniently located near the Philippine Consulate General-Toronto at Yonge and Eglinton offers immigration, family law, real estate, wills & powers of attorney, corporate law, civil, criminal law, and other services including NBI clearance, PSA certificates, and notary with authentication.
Open to all Canadians, Jake likes to imbue his legal practice with a touch of Filipino hospitality. He is committed to resolving your matter as a true professional while making you feel welcome in his office, providing a positive legal experience for you.
A Welcoming And Positive Atmosphere
Located in midtown Toronto (Yonge & Eglinton) Jake's team at JCA Law understands that many clients do not interact with the law on a regular basis. Rules, procedures, documents, and legal strategies can be intimidating. JCA Law team oversees a diverse type of legal cases every day and is devoted to relieving clients' worries by delivering sound legal advice with a welcoming and positive experience.
Our goal is to help you break down each step of the legal process such as:
How the law applies to your legal matter
The options you have to achieve your goal
Expectations especially in terms of time, cost, and chances of achieving the desired outcome
Once you retain our office, we will sit down with you and provide you with a simple explanation of what to expect in the process. We make sure you understand the process and will guide you in making an informed decision every step of the way.
An In-Depth Understanding Of Your Goals
The best legal strategy is specifically suited to your intended goals. Some clients come into our office already with an idea of how their case should proceed and what results they want to see. As a team of legal professionals, JCA Law strives to ensure that your goals are achieved within your limits in terms of time, funds, and other limitations. We remove the idea of "winning" or "losing" and focus instead on the most feasible result that we can both achieve.
We do this by listening to everything that you say and also asking direct questions about certain points. Once we establish the outcome that will satisfy your needs, we craft your specific legal strategy from there.
The applicable rate or fixed fee to handle your matter will be discussed after your consultation.
***Staff may provide an evaluation for FREE.***
Tell us about your legal matter, and we'll tell you how we can help. Call 1-855-522-5290 or contact our firm using our online form or leave us a message on our Facebook page.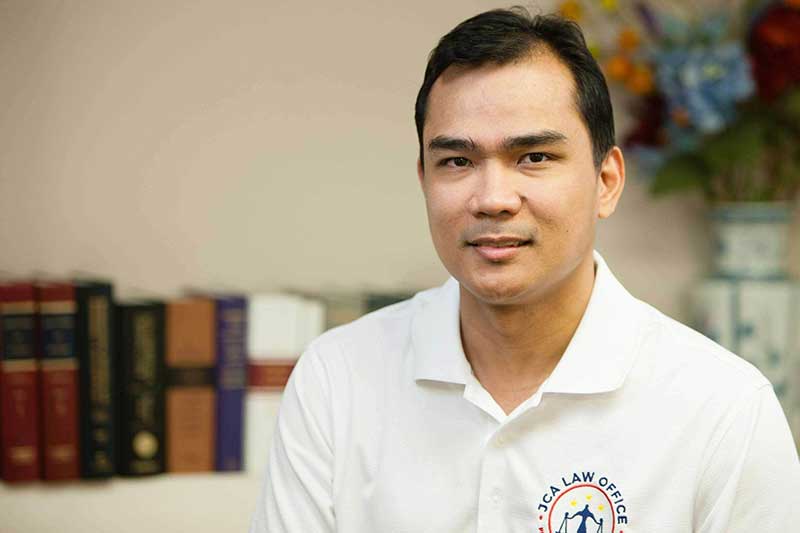 Biography
Josef-Jake Camacho Aguilar is a Filipino-Canadian lawyer and is a Barrister & Solicitor for the Provinces of Ontario and British Columbia. He studied at the University of Toronto Faculty of Law – Internationally Trained Lawyers Program and is a member of the Chartered Financial Analyst (CFA) Institue, USA and CFA Society Toronto.
Professional associations and memberships
The Advocates' Society, Ontario CAN (since 2020)
Toronto Lawyers Association, Ontario CAN (since 2018)
Canadian Bar Association (CBA), Ontario CAN (since 2014)
Ontario Bar Association (OBA), Ontario CAN (since 2014)
Chartered Financial Analyst (CFA) Institute, Virginia USA (since 2013)
CFA Society Toronto, Ontario CAN (since 2013)
Integrated Bar of the Philippines, Manila PH (since 2006)
Philippine Institute of Certified Public Accountants (PICPA), Manila PH (since 1997)
Practice areas
Immigration Law
Family Law
Estates & Trusts
Real Estate
Criminal Law
Corporate and Commercial Law
Bar information
Called to the bar: 2016 (ON), 2020 (BC)
Certified legal specialties
Certificate of Qualification, National Committee on Accreditation (NCA), Ontario (2014)
JCA Law Office Professional Corporation is a modern law office with dedicated lawyers and welcoming employees. The staff of JCA Law is equipped with legal education, training, skills, and experience, driven by a passion to help people deal with their immigration and legal concerns.
This boutique law firm, conveniently located in Midtown Toronto (Yonge & Eglinton) beside the Philippine Consulate General, is the brainchild of Josef-Jake Camacho Aguilar with the aim of serving the growing needs for legal services within the Filipino-Canadian migrant communities. Josef-Jake Camacho Aguilar is fondly called by staff and clients simply as "Jake".
Jake is a Certified Public Accountant and became a Lawyer in the Philippines in 2006. Thereafter, he practiced law as part of the Government Service Insurance System (GSIS) Law Office, a government-owned and controlled corporation. He immigrated to Canada with his family in 2012.
With an ardent desire to extend legal services to the growing Filipino-Canadian communities in Canada, particularly in Toronto, Ontario, Jake established JCA Law Office Professional Corporation in 2016 initially focusing on immigration and family law. To meet the demand of its clients, JCA Law added real estate closings, wills & powers of attorney, corporate law, criminal law, and civil law as part of its expanding line of services. Other legal services that JCA Law provides now include international police clearances such as NBI clearance (for Canadian permanent resident applications), PSA (formerly NSO) certificates (birth, marriage, death, advisory on marriage & CENOMAR), and document authentication services. The practice aims to assist Filipinos in Canada and surely welcomes Canadian residents of Toronto and beyond. In 2020, Jake became a member of the Law Society of British Columbia and founded JCA Law Corporation which is authorized to provide legal services in the Canadian Province of British Columbia.
Our office reached its seventh year in practice and is proud to say that, as our firm gains experience, we consistently improve our skills and continuously expand our knowledge to better serve the Canadian immigrant communities.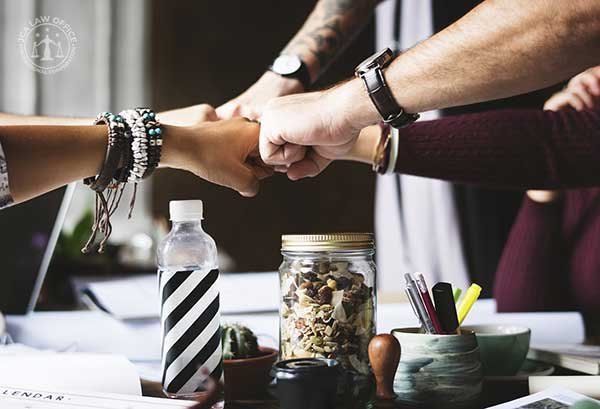 "TEAMWORK
MAKES THE STRATEGY
WORK"
We are passionate about what we do, which is to serve you.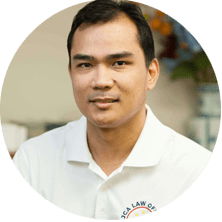 This is me. CEO by day, Husband and Father by night.
For me, there is no 'I' in Team
Professional legal services with a friendly approach. Tell us the goals you want to achieve, and we'll formulate an effective legal strategy to help you reach them.
We had an amazing journey coming to where we are today, and now more than ever, we are confident that we can provide you professional and effective legal solutions for your immigration and other legal concerns in a positive manner. Our unique experiences made us aware of the client's basic needs ranging from common to sensitive issues that require assistance.
As Frontliners, we are here to serve you. Visit us now and experience the JCA Legal Team difference!