PLAN

.
COLLABORATE.  
WIN

.
Josef-Jake Camacho Aguilar, a general practice lawyer and CEO of JCA Law Office Professional Corporation. He practiced law in the Philippines for six years before he migrated to Toronto, Ontario in 2012, where he has been recognized by the LSO. He continue to practice law related to family matters, real estate, estates, corporate, criminal law and immigration.
He likes to imbue the legal practice with a touch of Filipino hospitality. He is committed to resolving your matter while making you feel welcome in my office, and providing a positive legal experience for you.
A Welcoming And Positive Atmosphere
Located in Toronto, Ontario, my team and I at JCA Law Office can appreciate that many clients do not interact with the law on a regular basis. Procedures, documents, and legal strategies may seem intimidating. Our team sees different types of cases every day, thus, we understand how complicated the legal system may seem, especially to newcomers to Canada.
Our goal is to help you break down each step of the legal process such as:
How the law applies to your matter
The options you have to pursue a beneficial outcome
Expectations and procedures for every stage of your matter
Once you retain our office, we will sit down with you initially and provide you with a simple explanation on what to expect in the process. We make sure you understand the process and we will guide you every step of the way.
An In-Depth Understanding Of Your Goals
The best legal strategy is one specifically suited to your intended goals. Some clients come into our office with one idea of how their case should proceed and the results they want to see. We try and remove the idea of "winning" or "losing" a case and focus instead on what results you truly want to achieve.
We do this by listening to everything that you say and also asking direct questions about certain points. Once we drill down on what outcomes will satisfy your needs, we start building your specific legal strategy from there.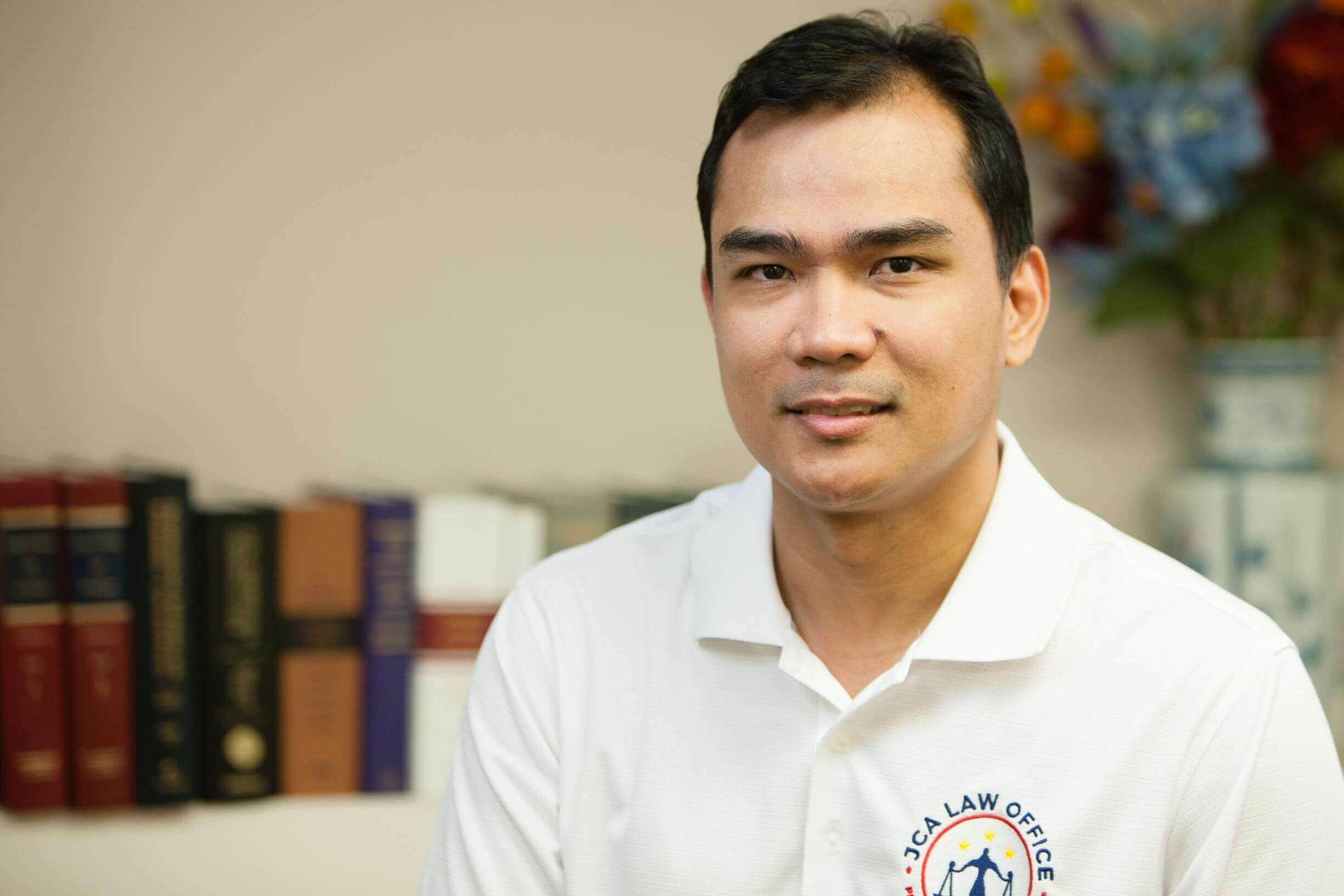 Tell us about your legal matter, and we'll tell you how we can help. Call 1-855-522-5290 or contact our firm using our online form or leave us a message on our Facebook page.
*terms and conditions apply.
Tell us about your legal matter, and we'll tell you how we can help. Call 1-855-522-5290 or contact our firm using our online form or leave us a message on our Facebook page.
*terms and conditions apply.
JCA Law Office Professional Corporation is a modern law office with a dedicated lawyer and welcoming employees. The staff of JCA Law are equally driven by a passion to help people and equipped with legal education, training, and skills.
This boutique law firm, conveniently located in Midtown Toronto (Yonge & Eglinton) beside the Philippine Consulate General, is the brainchild of Josef-Jake Camacho Aguilar with the aim of serving the growing needs for legal services by the Filipino-Canadian migrant community. Josef-Jake Camacho Aguilar is fondly called by his employees and clients as "Jake".
Jake became a lawyer in the Philippines in 2006. In 2008, he practiced law as part of the Government Service Insurance System (GSIS) Law Office, a government-owned and controlled corporation. He immigrated to Canada with his family in 2012.
With an ardent desire to extend legal services to the growing Filipino community in Canada, particularly in Toronto, Jake established JCA Law Office in 2016 initially focusing on immigration and family law. To meet the demand of its clients, JCA Law added real estate law, estates law, corporate law, criminal law, and civil law as part of its expanding line of services. Other legal services that JCA Law provides now includes NBI clearance renewal, NSO/PSO Certificates (birth, marriage, death, advisory on marriage & CENOMAR) and money remittance services. The practice aims to assist Filipinos in Canada and likewise welcomes other residents of Toronto.
Our office is approaching its third year in practice and is proud to say that, as our firm gains experience, we consistently improve our skills and expand our knowledge to better serve the community.
" TEAM WORK
MAKES THE STRATEGY
WORK "
We are great in what we do.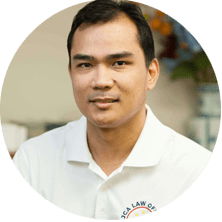 This is me. CEO by day & Husband and Father by night.
For me there is no 'I' in Team
A serious approach with friendly service. Tell us the goals you want to achieve, and we'll formulate an effective legal strategy to help you reach them.
We had an amazing journey coming to where we are today, and now we feel confident that we could provide professional and effective legal solutions to your concerns in a timely manner. Our unique experiences made us aware of each client's basic needs, ranging from common to sensitive issues, that require legal assistance.
As Frontliners, we are here to serve you better. Visit us now and see the JCA Legal Team difference!