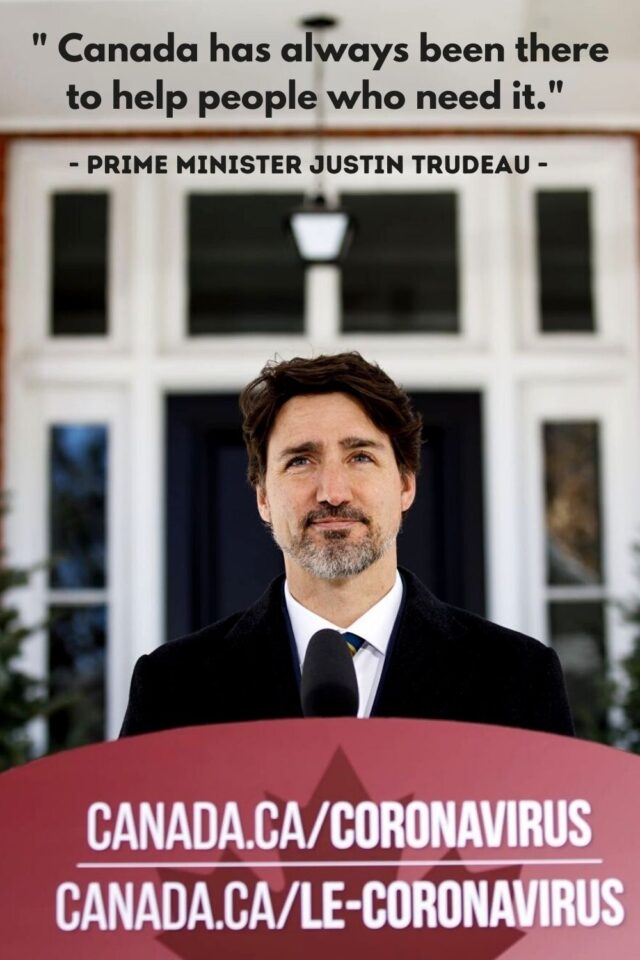 ctto: Justin Trudeau's Facebook Page
CANADA IMMIGRATION PRIORITIES FOR 2021: WHAT'S THE PLAN DURING COVID-19 PANDEMIC?
By JCA LAW IMMIGRATION TEAM
Immigration will definitely be vital and important throughout the COVID-19 pandemic, as emphasized by Canada's Prime Minister Justin Trudeau on his mandate letter to Immigration Minister Marco Mendicino last January 15, 2021.
The letter came out after the government announced late last year its 2021‒2023 Immigration Levels Plan which sets out the groundwork for responsible immigration target of 400,000 migrants annually, the highest number in the Canadian Immigration history.  Main reasons for this ambitious number are to support the Canadian economy during COVID-19, drive future growth and create more high-skilled jobs for Canadians.
The letter incorporates new goals that transpired in these most challenging times. The main priorities and objectives listed in the letter are the following:
Continue to safely welcome newcomers to Canada to drive economic growth and recovery, as indicated in the 2021-2023 Immigration Levels Plan by expanding pilot programs to welcome skilled refugees through economic class immigration programs; continuous support in expediting family reunification; and continuous work on sectoral and regional pilot programs.
Continue to implement measures that establish permanent residency to those who have provided health care in long-term care homes, medical facilities or performed other essential services during the pandemic.
Continue working with the Minister of Health and Minister of Public Safety and Emergency Preparedness to protect the health and welfare of Canadians via secured, reliable and compassionate supervision of the country's ports of entry, especially the U.S. border.
Continue to determine additional permanent residence and citizenship pathways for temporary foreign workers.
Continue working with Canada's provinces and territories to provide superior settlement facilities to newcomers and help them successfully integrate in the community, including training and teaching French language.
These objectives are added to the goals outlined in the December 2019 mandate letter which IRCC continues to follow. The Canadian government is steadfast in continuously welcoming high levels of competent immigrants and newcomers during the COVID-19 pandemic to support and sustain the country's economic and financial growth.
HOW JCA LAW CAN HELP YOU
Our team of approachable and knowledgeable immigration lawyers and experienced professionals here at JCA LAW OFFICE can help and guide you with your legal and immigration matters. We offer both in-person and virtual consultations while ensuring that safety protocols are in place as mandated by the public health of Ontario.
Our Toronto office is located at 168B Eglinton Ave. East, ON (street-level), a few steps away from the Philippine Consulate Building, nearest intersection is Redpath Ave. and Eglinton Ave. East. Our office hours are from Monday to Friday, 9AM – 6PM, Saturdays strictly by appointment.  You may also give us a call at 1-855-522-5290 or via our direct line at 647-367-1634.  You may also send us a direct message on our Facebook Page.