LATEST UPDATES ON CANADA IMMIGRATION DURING THE CORONAVIRUS PANDEMIC
By Gin Aguilar
Canada's new Minister of Immigration, Refugees and Citizenship, the Honourable Marco Mendicino, joined a one-hour webinar on Tuesday morning EST of May 5th, 2020 hosted by the Canadian Bar Association's (CBA) Immigration Law department. Minister Mendicino, a former Toronto-based Liberal MP who has been appointed as Minister of Immigration in 2019, shared several updates regarding the 3-year immigration levels plan, temporary foreign workers and international students.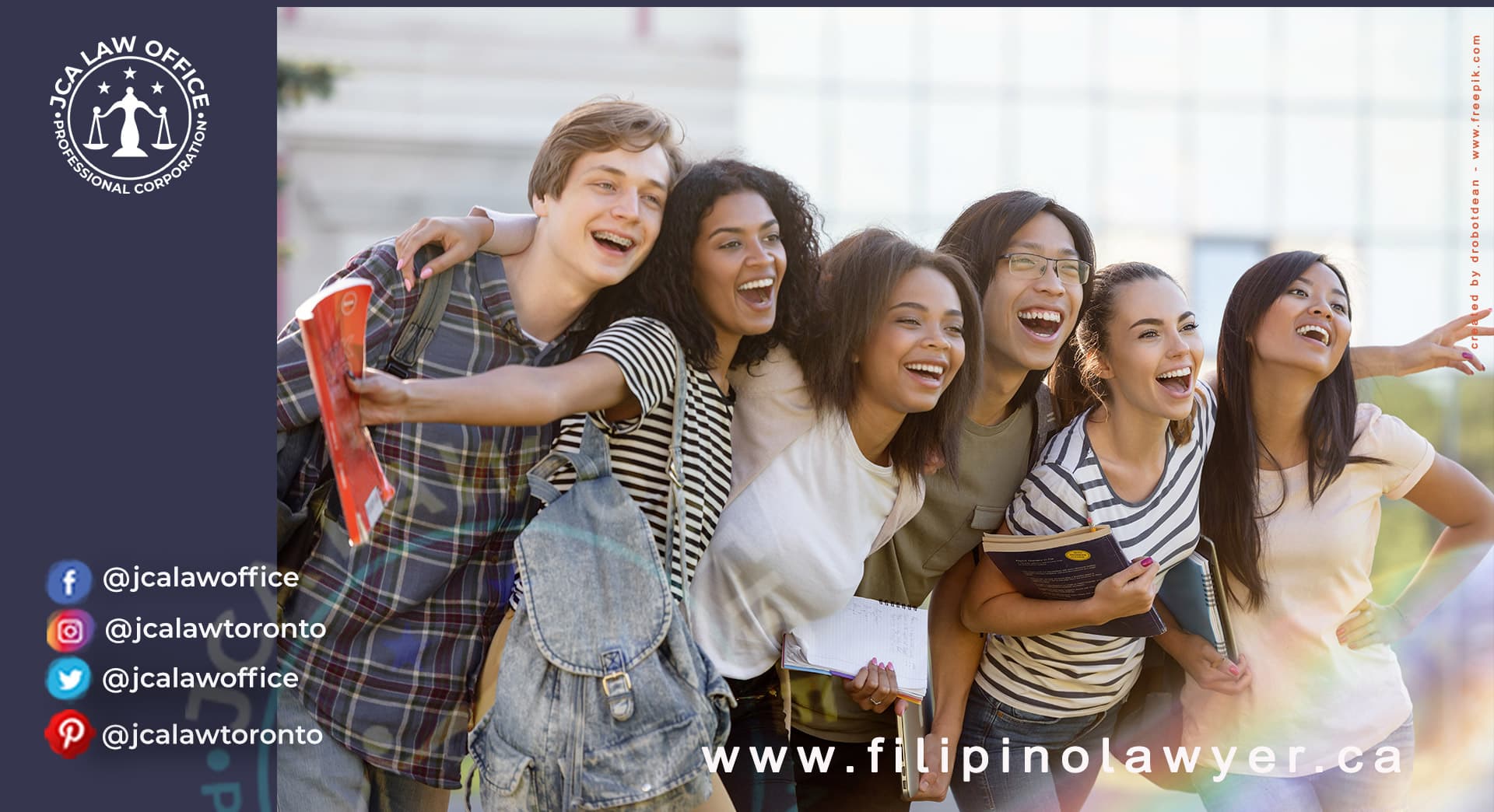 Immigration Level Plan for 2020 – 2022
Canada will remain open to immigrants after COVID-19 pandemic was the clear message that Marco Mendicino articulated during the discussion. Under the said immigration level plan, Canada would be targeting over a million new permanent residents over the three-year period.
"Immigration will absolutely be key to our success and our economic recovery," Mendicino said.
"We continue to rely on immigration, it will be an economic driver, and this will be the North Star of our policy going forward."
Despite the challenges presented by the ongoing coronavirus disease, Mendicino pointed out that it will not change Canada's longer-term demographic needs. This is due to the fact that more people are retiring at ever-increasing rates, and that the ratio of workers to retirees is declining, which means that the country will still be needing immigrants in order to drive economic growth. Canada's birth rate is still not high enough to meet the increasing demands on public services and therefore immigration will still play an integral part of the solution.
He also stated that this is not the first time Canada has faced a pandemic and economic challenges. During all those unsettling times, Canada was able to survive and has continued to grow regardless of such challenges, thanks in part to welcoming immigrants. The bigger picture is that Canada aims to welcome hundreds of thousands of immigrants annually when it is safe to do so, with Mendicino pointing out that he is "quite excited about the future."
The minister said that the federal government will consult with stakeholders on the future of Canada's intake levels in advance of its annual immigration levels plan announcement this fall.
Processing of Immigration Applications During Pandemic
At present, similar to how most of the businesses and offices operate, Immigration, Refugees and Citizenship Canada (IRCC) staff are working remotely which is impacting the department's ability to process immigration applications. Nevertheless, IRCC has ensured that their remote operations system still enable its staff to access the tools they need to facilitate processing of current applications. During this period, IRCC employees also had the chance to innovate and improve its processing in some areas, such as expediting the processing of seasonal agricultural workers under its Temporary Foreign Worker Program (TFWP).
Temporary Foreign Workers: What Lies Ahead
Minister Mendicino also stated that IRCC is in close contact with the agricultural and seafood sector employers in support of the federal government's efforts to strengthen Canada's food supply.
"Is there more that we can do? Absolutely. And we are always looking at ways to create some additional flexibility around work permits, really removing any barriers that exist abroad," Mendicino pointed out.
He also mentioned that one of the greatest challenges in getting foreign workers into Canada is often the set of circumstances and regulations that are within the scope of the countries from where the workers are coming. The other thing beyond IRCC's control is market demand. The minister anticipates that certain sectors will see reduced demand in certain products after the pandemic is over.
International Students: Latest Changes
The minister specified that IRCC is extremely grateful to all the different stakeholders who have provided their insights on how the federal government can adjust its international student policies in response to the pandemic. He noted IRCC's recent Post-Graduation Work Permit (PGWP) reform, which enables international students who take online courses to remain eligible for the PGWP.
One of the big changes since the beginning of the coronavirus crisis is that Canada has constantly sought new reforms to accommodate foreign students. Recently, international students working in essential and priority sectors that are helping to fight COVID-19 are now able to work more than 20 hours per week until August 31, as IRCC recently lifted the restriction for said students to work no more than 20 hours per week while class is in session.
IRCC remains in discussions with post-secondary stakeholders on how it can help international students who will be enrolling in Canadian designated learning institutions when classes start in September, which is the time when most international students begin their programs in Canada. The minister said to "stay tuned" for more updates and information regarding this matter.
What to Expect
Minister Mendicino reiterated that "we are far from being over COVID-19", pointing out that second waves of the virus have hit other countries — an outcome that the Government of Canada wishes to avoid in the best way possible. The most important priority is still to maintain the safety of all Canadians, even if it means restricting family reunification in the short-term. As such, the current travel restrictions will remain in place for the time being, but rest assured that Canada is looking forward to welcoming immigrants in the near future.