NOVEL CORONAVIRUS: HOW DOES IT AFFECT YOUR TRAVEL PLANS TO CANADA?
BY GIN AGUILAR
The coronavirus pandemic is apparently creating chaos all over the world. Travelling these days involves a lot of decision-making especially if you are travelling with elderly and/or kids, with more people cancelling their travel plans and opting to stay home instead, rather than taking the risk of catching the COVID-19 virus or getting quarantined for 14 days. For those contemplating of cancelling planned vacation or business trips, it is crucial to keep in mind that fear alone of the coronavirus is not covered under most travel insurance. Under most insurance policies in Canada, only countries that are under a "level 3" or "level 4" travel advisory issued by the Canadian government will qualify for coverage. While the Government of Canada currently advises against non-essential travel (level 3) to China, Northern Italy and Iran, travellers to Japan and South Korea are only advised to practice "special precautions" (level 2).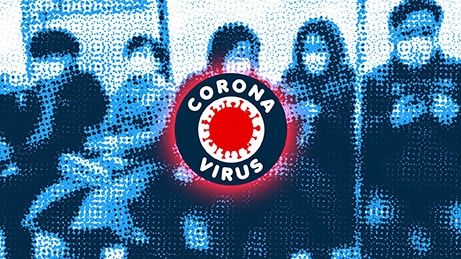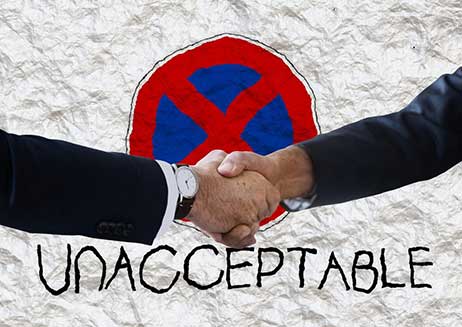 Travel Measures in Canada
The health risk for the public with regards to catching COVID-19 in Canada is still generally low but will vary depending on the traveller's destination. Travellers arriving at all major Canadian airports receive information and, if coming from high-risk areas, are screened to determine steps needed to protect their health and that of others. Similar information is available at Canada's land border crossings. All travellers are advised to monitor themselves for symptoms and to contact the local public health authority in their province or territory if they feel sick.
Travel advice to the public is constantly updated by Global Affairs Canada via travel health notices to ensure that everyone within Canadian soil is properly informed of countries where the level of risk to health associated with COVID-19 is elevated. Global Affairs Canada is keenly monitoring response measures being implemented by countries around the world that could impact travellers and is regularly updating the Travel Advice and Advisories for all countries on Travel.gc.ca site. Publication regarding travelling and COVID-19 is also being circulated at consular outreach events, via the Canadian Air Transportation Safety Authority, and in missions all over the globe to keep everyone informed. Canadians should regularly consult the Travel Advice and Advisories for their destination and register with the Registration of Canadians Abroad in order to receive updates on local developments.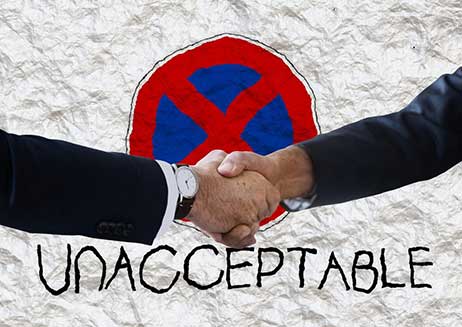 For consular aid, Global Affairs Canada is providing 24/7 consular support to all Canadians affected by coronavirus via Emergency Watch and Response Centre as well as through consular staff at its network of missions abroad. Assistance is being provided to Canadians by the consular staff through liaising with family members, providing information and updates on local situations as well as giving assistance in the event of quarantine and hospitalization.
Canadian government also ensured that full support is in place for the repatriation of Canadians by providing chartered flights from high-risk areas such as Wuhan China, the Diamond Princess cruise ship docked in Yokohoma, Japan, and the Grand Princess cruise ship docked in San Francisco, USA.
In addition, all travelers should refer to the latest travel health advice and travel advisories for the most up-to-date information on the risk of coronavirus in your travel destination.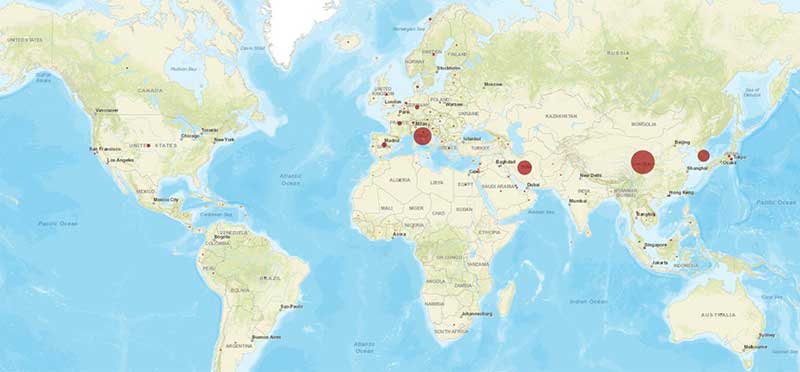 What to Anticipate at Canadian Airports
Travellers should expect increased health screening measures at points of entry for international destinations, which includes all airports in Canada. Local authorities may also impose control measures, including movement restrictions such as quarantines.
All travellers, particularly from the affected countries ((China, Hong Kong, Iran, Italy, Japan, Singapore and South Korea) will be asked about their travel history and their current health when entering Canada. 10 Canadian airports are implementing strict measures to help prevent the spread of the virus. Said airports are as follows: (1) Vancouver International, (2) Toronto-Pearson International, (3) Montreal-Pierre Elliott Trudeau International, (4) Calgary International, (5) Edmonton International, (6) Winnipeg Richardson International, (7) Billy Bishop Toronto City, (8) Ottawa International, (9) Quebec City Jean Lesage International, and (10) Halifax Stanfield International. The new measures will help identify any travellers returning to Canada who may be sick upon entering and to help raise awareness as to what travellers should do if they get ill after their travels.
Additional signage in French, English, and Chinese will now be seen in all the said airports, asking travellers to alert border patrol if they were experiencing flu- like symptoms. Information booths and banners with staff from Public Health Agency of Canada (PHAC) are also present at the 3 main Canadian International Airports – Vancouver, Toronto-Pearson and Montreal. Furthermore, travellers will need to answer a screening question available in 15 different languages at electronic kiosks located within the airports. If you are not currently displaying symptoms, you will receive a handout with information about following up with health care providers after you return home as well as a surgical mask with instructions on use, should you start to experience symptoms along the way. However, if you are displaying symptoms, a border services officer or airport employees will alert a PHAC quarantine officer. The quarantine officer will perform a more thorough assessment and will decide on next steps which may include you being ordered to be transported to hospital for further medical examination and get reported to the local public health authority.
Airlines around the world have also eliminated flights and modified services in the midst of the outbreak. These include Air Canada, Canada's largest airline, which has suspended flights to Beijing, Shanghai, Seoul and Hong Kong until April 10. The airline is also suspending flights to and from Italy starting March 11, saying the decision was prompted by Italian regulations and "ongoing health and safety concerns" related to the outbreak of a novel coronavirus. Services to and from Italy will resume on May 1. The company is offering full refunds to passengers previously booked for travel to China. They will also waive re-booking fees for travellers flying to Hong Kong, South Korea or Italy if they reschedule within a certain timeframe.
Toronto's Pearson International Airport has added extra hand sanitizer stations in the arrivals areas and is more frequently cleaning those spaces, including kiosks and bathrooms. High-traffic areas are regularly disinfected, the airport authority confirmed.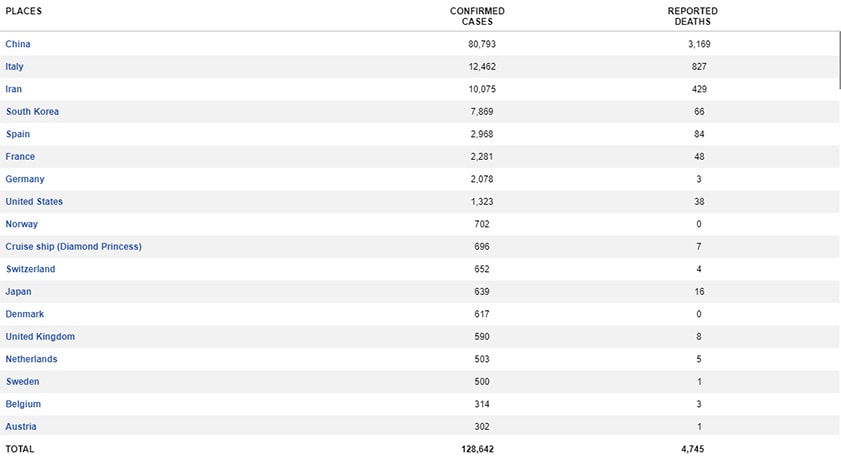 REFERENCE:
https://infographics.channelnewsasia.com/covid-19/map.html
Public health and the federal government are strongly urging people to check the online travel advisories which are updated hourly. Prime Minister Justin Trudeau also urged Canadians to register with Global Affairs before travelling outside the country.
For all your immigration and legal concerns, you may visit JCA LAW office at 168B Eglinton Ave. East, Toronto, ON M4P 1A6. We have another location right within the Philippine Consulate building at 160 Eglinton Ave. East, Suite 406, Toronto, ON M4P 3B5.
You may also book your appointment by calling us at 1-855-522-5290 or book it online:
Follow us on our Social Media accounts:
Facebook: @JCALawOffice
Instagram: @jcalawtoronto
Twitter: @JCALawOffice
REFERENCE:
https://www.canada.ca/en/public-health/services/diseases/2019-novel-coronavirus-infection/canadas-reponse.html