Legal Guidance For Criminal Charges
JCA Law Office
we offer legal defence strategies
for clients throughout Toronto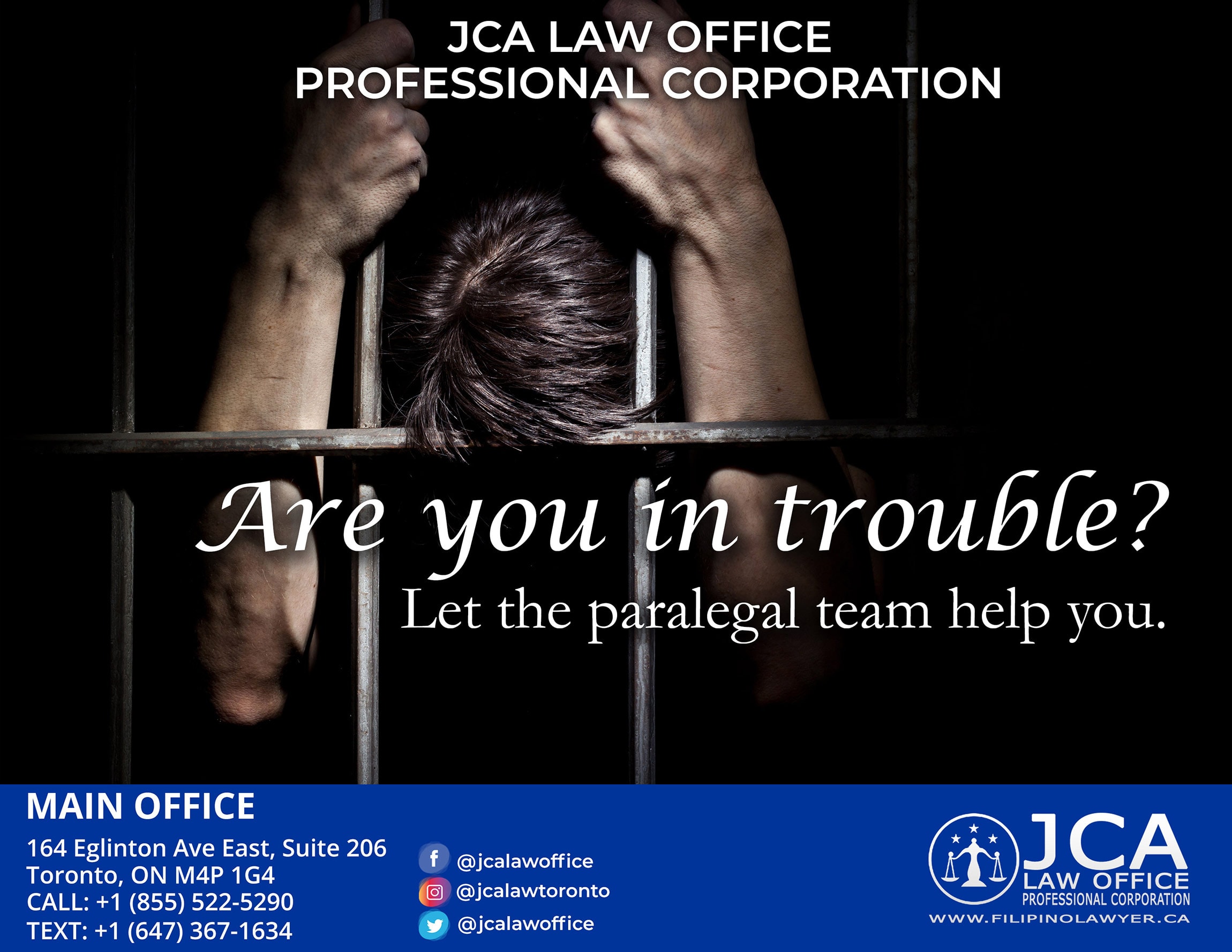 Criminal Law
Legal Guidance For Criminal Charges
At JCA Law, we offer legal defence strategies for clients throughout Toronto who have been charged with criminal offences under the Criminal Code of Canada.
We specifically provide guidance and support for summary conviction offences. This is a type of offence where, if convicted, the consequences are less severe than more serious criminal offences.
Other Services – Immigration
Is It Really Possible To Move To Canada? Absolutely Yes!
Canada is a country built by immigrants, and its socioeconomic spheres rely heavily on immigration. JCA Law will help you make the process simpler and lessen the burden you carry by assessing your situation and coming up with the best conclusion to help your move be easier and more manageable.
Am I allowed to sponsor if I am 18 years of age?
In sponsorship, a sponsor is a petitioner of an immigrant petition for a family member, be it a child, a spouse, or other relatives. A Canadian citizen or permanent resident of Canada who is at least at the age of majority (18 years old) is allowed to sponsor relatives to Canada.
The relatives will be allowed to live, study, and work in Canada if they become permanent residents.
Call JCA Law Today And Find Out How I Can Help.
Arrange a free 15-minute consultation* by sending us an email using our online form. You can also call us at 1-855-522-5290. Visit our Facebook page for more updates.
*terms and conditions apply