At JCA Law, we pride ourselves on providing unparalleled Canadian immigration services to clients around the world. Our team of experienced and dedicated immigration professionals is committed to helping you navigate the complexities of Canada's immigration system with ease and confidence. Whether you're seeking permanent residency, work or study permits, or assistance with family sponsorship, JCA Law Office is your trusted partner in achieving your Canadian dream. With a proven track record of success and a reputation for personalized attention, we ensure your immigration journey is smooth, efficient, and hassle-free. Contact JCA Law Office today to take the first step towards your new life in Canada!
Work Permit
Need help getting a work permit?
If you are not a Canadian citizen or permanent resident, you likely require a work permit to legally work in Canada. Some exceptions apply, such as those with a student visa or those working under specific conditions.
In 2019, nearly 500,000 work permits were issued in Canada, and temporary foreign workers make up approximately 3% of the Canadian workforce. Canada recognizes the vital role that foreign workers play in supporting industries essential to the Canadian economy. While the labor market has been significantly affected by the COVID-19 pandemic, the Government of Canada has implemented measures to support employers seeking to bring workers through the Temporary Foreign Worker Program. Contact us for assistance in obtaining a work permit or bridging work permit.
Learn more about jobs that do not require a work permit in Canada.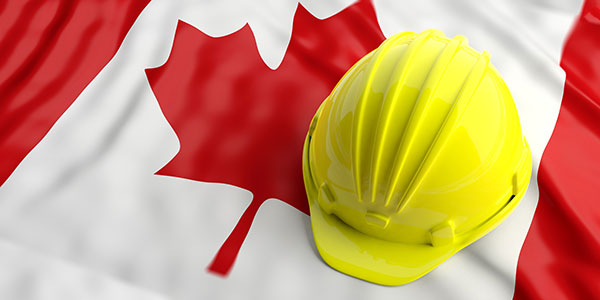 Call JCA Law today and find out how we can help!
Visitor Visa
Need help getting a visitor visa?
To obtain a visitor visa for Canada, one must first determine if they are eligible for the visa. Eligibility is determined based on several factors, including the purpose of the visit, the applicant's ties to their home country, and their financial situation. Once eligibility is confirmed, the applicant must complete an application form and submit it along with supporting documents, such as a valid passport, proof of financial support, and a letter of invitation if applicable. The application will be processed, and if approved, the applicant will be issued a visitor visa, which will allow them to enter Canada for a temporary stay.
Here are some requirements for visitor visa applications:
valid travel documents such as a passport
physically fit; a medical examination may be required
a letter of invitation from someone living in Canada
ties to your country of origin such as a job, home, and family, to satisfy the immigration officer that you intend to go back home
Permanent Resident
What is Permanent Residence status?
Permanent resident status in Canada is a legal status that allows individuals who are not Canadian citizens to live and work in Canada indefinitely. It is often the first step toward becoming a Canadian citizen. As a permanent resident, an individual has many of the same rights and privileges as a Canadian citizen, including access to healthcare and social services. However, they cannot vote or run for political office, and they must meet certain residency requirements to maintain their status. Permanent residents also have the ability to sponsor family members for immigration to Canada.
Is it possible to study, work and live in Canada?
Absolutely!
Canada is a country built by immigrants, and its socioeconomic spheres rely heavily on immigration. If you wish to study, work, and live in Canada, then Canada wants you!
But to achieve the Canadian dream requires careful planning, adequate funds, untiring perseverance, and full family support. JCA Law is committed to helping you make the process simpler and lessen the burden you carry. We will assess your unique situation and come up with the proper solution to help your move be easier and more manageable.
PR Card Renewal
How to maintain your status as a Permanent Resident?
To keep your permanent resident status, you should be in Canada for at least 730 days during the last five years. A permanent resident may then apply for citizenship if present in Canada for at least 1,095 days in the last five years prior to submission of application.
As a permanent resident, you and your dependents can enjoy the same benefits of a Canadian Citizen, except for the right to vote, run for political office or hold jobs that need a high-level security clearance.
Thinking of how to get started?
Tell us about your legal matter and we'll tell you how we can help.
Here are some benefits of being a Canadian permanent resident:
social benefits, including health coverage and social assistance
live, work, and study anywhere in Canada (except Quebec) and may avail of the Ontario Student Assistance
Program (OSAP), a financial aid program that can help you pay for college or university
may later apply for Canadian citizenship
protection under Canadian law and the Canadian Charter of Rights and Freedom
Do you want to work and live in Canada as a permanent resident?
Make an express entry assessment online to see whether you may be eligible or not.
Here are some ways to apply for permanent residency:
Family Class Sponsorship
Canadian Experience Class
Provincial Nominee Program
Start-up Visa Program
Federal Skilled Trades Program
Federal Skilled Worker Program
Humanitarian & Compassionate Cases
Business Class
Do you want to apply as a skilled worker in Canada?
Answer a few questions in the link below or visit Canada.ca to find out more about your eligibility under the Express Entry program.
There are three (3) immigration programs under Express Entry and each program has different requirements. These are the Canadian Experience Class Program, Federal Skilled Workers, Federal Skilled Trades.
Before doing the assessment, you need to know these two terms:
Canadian Language Benchmark (CLB). This is the Canadian standard used to measure and recognize English proficiency of adult immigrants who want to apply for citizenship or work in Canada.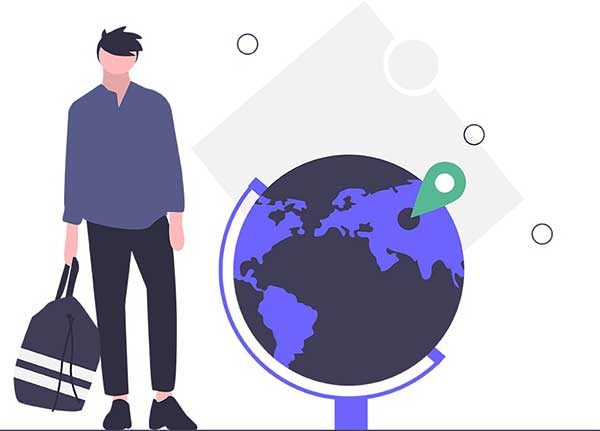 There are 4 language ability tests:
Writing
Reading
Listening
Speaking
National Occupation Classification (NOC) Code. Canadian labor Market list of all the occupations that describes each job in accordance with skill level and type. These job groups are:
SKILL Type 0 (zero): Management jobs
SKILL Type A: With University Degree to qualify for Professional jobs
SKILL Type B: A college diploma or an apprenticed training for Technical jobs and skilled trades
SKILL Type C: Job-specific training for Intermediate jobs and/or secondary school
SKILL Type D: on-the-job training for the Labour jobs
Eligibility Criteria
Canadian Experience Class
Federal Skilled Worker
Federal Skilled Trade
Language Skills
English or French proficiency
NOC 0 or A – CLB 7
NOC B – CLB 5
English or French proficiency
CLB 7
English or French proficiency
CLB 5: speaking and listening
CLB 4: writing and reading
Type/Level of work experience
NOC 0, A, B : 1 year Canadian experience
NOC 0, A, B : 1 year Canadian or foreign experience
NOC 5: Canadian or overseas experience in a skilled trade
Amount of work experience
Full-time or part-time work. One year residency in Canada in the period of the last 3 years
Full-time or part-time work. One year residency in the last 10 years
Full-time or part-time: Two years within last 5 years
Job offer
Not required
Not required.
FSW points selection based on valid job offer
Required:
Full-time employment valid job offer: At least 1 year experience or with
skilled trade certificate issued by a Canadian provincial, federal or territorial authority
Education
Not required
High school education required.
FSW points selection for your post-secondary education.
Federal skilled trade not required.
You have 15 minutes to answer the form. And you will be asked about the following:
Nationality
Age
Language Ability
Family Members
Education
Job Offer
Work Experience
Based on your answers, the Canada.ca website form will tell you what are those immigration programs that you are qualified. Answer the questions as accurately.
Click the link below if you are qualified or not in the assessment. Please note that this assessment is not the final approval nor if you passed the immigration express entry. This will only guide you what do expect in the application:
http://onlineservices-servicesenligne.cic.gc.ca/eapp/eapp.do
It will give you a detailed instruction on the immigration process, and what to do next if you pass the assessment for Express Entry program.
If you meet the requirements prior to this profile, you will be selected and put on the list of candidates for immigration Canada program, and possibly invited to immigrate in Canada.
To learn more about Canadian Immigration Requirements and Immigration process, Call +1 (855) 522-5290
References:
https://www.canada.ca/en/immigration-refugees-citizenship/services/come-canada-tool-immigration-express-entry.html
https://www.canada.ca/en/immigration-refugees-citizenship/services/immigrate-canada/express-entry/eligibility/compare.html
LMIA
What is a Labour Market Impact Assessment or LMIA?
The Labor Market Impact Assessment (LMIA) is a process in Canada that assesses the impact of hiring foreign workers on the Canadian labor market. Employers must apply for an LMIA before they can hire a foreign worker to fill a position that cannot be filled by a Canadian worker. The LMIA process involves an assessment of the job offer, the employer's business, and the potential impact on the Canadian labor market. The purpose of the LMIA is to ensure that hiring foreign workers does not negatively affect Canadian workers' job opportunities, wages, or working conditions. If the LMIA is approved, the employer can proceed with hiring the foreign worker, and the worker can apply for a work permit to come to Canada.
Are you thinking of hiring a foreign worker?
If you are a Canadian employer thinking of hiring a foreign worker, know that you probably need to obtain a positive Labor Market Impact Assessment (LMIA). It is a major step in the process when Canadian employers plan to hire temporary foreign workers (TFW). The chance of approval will depend on the demand for a particular job or position open to the foreign worker and the availability of Canadian citizens or permanent residents to fill that demand. Jobs or occupations are classified under the National Occupational Classification (NOC) for Canadian immigration purposes. Canadian employers or their representatives must research the job outlook for the relevant NOC code. Sectors with labour shortages (good outlook) such as healthcare workers (caregivers) have a higher probability of approval compared to sectors with no labour shortages (fair or limited outlook). A positive LMIA is generally required before a foreign worker can apply for a temporary work permit.
Family Reunification or Sponsorship
What is a Super Visa?
A super visa is a type of visitor visa issued by the Canadian government to parents and grandparents of Canadian citizens or permanent residents. It allows them to stay in Canada for up to two years at a time and is valid for up to ten years. The super visa is intended to facilitate longer visits with family members in Canada and requires applicants to meet certain eligibility requirements, such as undergoing a medical examination and obtaining private medical insurance. The sponsor, i.e., the Canadian citizen or permanent resident who is sponsoring the super visa application, must also meet certain requirements, such as demonstrating financial support for their parent or grandparent during their stay in Canada.
Applying Sponsorship?
Book an appointment and let us know your legal status.
Here are some requirements for a Super Visa application:
the applicant must be a parent or grandparent of a citizen or permanent resident of Canada who wishes to sponsor
written commitment of financial support from their child or grandchild who meets the financial capability status that they can support their parents or grandparents during the period of visit
must have Canadian Medical Insurance for a period of one year
complete Medical Examination
There are several factors to consider before the visa officer can grant a super visa to the parents or grandparents. JCA Law is a phone call or email away to guide you in the process.
Which family members can you sponsor?
Canadian citizens and permanent residents may be able to sponsor the following family members to come to Canada:
Spouse or common-law partner
Dependent children, including adopted children
Parents and grandparents
Brothers, sisters, nephews, nieces, or grandchildren who are orphaned, under 18 years of age and not married or in a common-law relationship
One relative of any age if you do not have an eligible relative under any of the other categories.
It's important to note that there are several requirements that must be met to be eligible to sponsor a family member, including being at least 18 years of age, residing in Canada, and meeting certain income requirements. There are also several factors that can affect the processing times and success of the sponsorship application. It's recommended to consult with a qualified immigration lawyer or authorized immigration consultant for guidance on the sponsorship process.
Family Sponsorship Basic Requirements:
A Permanent Resident or Canadian Citizen
18 years of age and above
You have not applied nor a recipient of social assistance for a reason other than disability
2X2 picture
Undischarged bankrupt under the bankruptcy & Insolvency Act.
Call JCA Law Today And Find Out How We Can Help.
Arrange a 15-minute consultation* by sending us an email using our online form or book an appointment. You can also call us at 1-855-522-5290. Visit our Facebook page for more updates.
*terms and conditions apply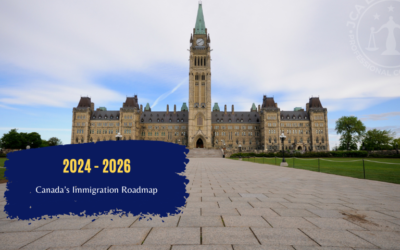 In a much-anticipated event, Minister Marc Miller of Immigration, Refugees, and Citizenship presented Canada's Immigration Levels Plan for 2024-2026...
read more
We help solve legal issues
Tell us about your legal matter, and we'll tell you how we can help.