What is a Special Power of Attorney?
(SPA used in the Philippines)
A Special Power of Attorney, better known simply as "SPA", is a legal document used in the Philippines which authorizes another person to do things on your behalf. Said document must be notarized, which means that it should be signed in front of a notary public. This is roughly the equivalent of a Power of Attorney for Property used in Ontario. The person signing the SPA is called the principal or grantor while the person being authorized is called the agent or attorney-in-fact.
When do you need an SPA?
Let us say you are in Canada and you've decided to sell real estate property that you own in the Philippines, but you do not want to travel. You can simply authorize your "tito" (uncle) or "tita" (aunt) to do the paperwork for you, all you have to do is execute an SPA. The same goes if you are buying a condominium in the Philippines but does not have time to travel for the signing of purchase documents or bank loan application. Generally, you must execute an SPA if you need someone else to deal with your real estate property in the Philippines.
Is an SPA always required if you need someone to do things for you in the Philippines?
Whether an SPA is required depends on the nature of things that needs to be done. You do not need an SPA if you want someone to buy "toyo" (soy sauce), "suka" (vinegar) or "patis" (fish sauce) for you. It is best to confirm with the persons or offices that you need to deal with in the Philippines. As a rule of thumb, if you are dealing with private corporations (such as property developers, schools, or banks) and government offices (like SSS, GSIS, PAG-IBIG or LTO), you will likely need an SPA. If in doubt, it is better to have an SPA for important transactions.
Here are some examples of when you might need an SPA for the Philippines:
Having someone accompany your minor child to apply for passport application;
Having someone file a court case on your behalf;
Having someone apply for a loan or claim funds on your behalf; or
Having someone obtain your school transcript of records.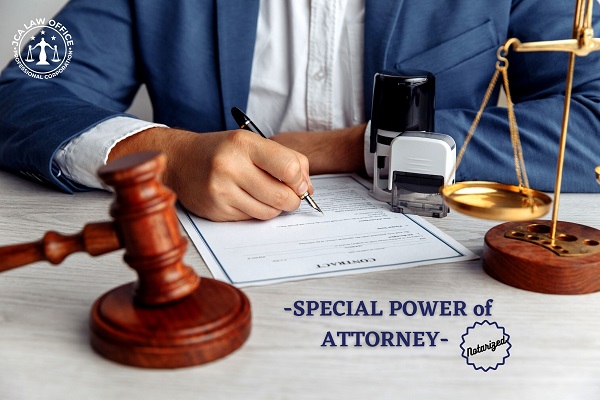 Thinking of applying?
Tell us about your legal matter, and we'll tell you how we can help.
Does the SPA need to be authenticated or consularized?
An SPA notarized in Canada will most likely need to be consularized or authenticated (or sometimes referred to as "red ribbon") but it depends on the person, office, or institution you are going to deal with. It is always a good idea to have the SPA consularized before sending it to the Philippines to avoid wasting time and money.
What does "authenticated" or "consularized" mean?
It is a process by which your SPA (or any legal document) executed abroad is made valid for use in the Philippines. For example, if your SPA was executed in any of the provinces or territories of Canada by a notary public (or a commissioner for taking oaths), it needs to be authenticated or consularized so that it can be used in the Philippines.
If the SPA was signed in front of notary public in Ontario, it is valid in Ontario but not necessarily valid in the Philippines. That is why it needs to undergo the authentication or consularization process. The Philippine Consulate General and Philippine Embassy in Canada will verify whether the person who notarized your SPA is duly authorized to do so.
You can prepare the SPA and have it consularized by yourself. Simply follow the instructions of the Philippine Consulate General of your choice.
Here are the links to their websites for more information:
Philippine Consulate General Toronto, Canada
Philippine Consulate General Vancouver, Canada
Philippine Consulate General Calgary, Canada
5 steps on how to process your Special Power of Attorney (SPA)
Prepare SPA
Notarize SPA

Have your SPA notarized by visiting Notary public.

Authenticate SPA

By going to Official Document Services (ODS) and having your SPA authenticated.

Consularize SPA

Once authenticated by ODS, send it over to Philippine Consulate to have your documents consularized. The document is now ready to be used in the Philippines.

Send to the Philippines

We provide Express shipping via DHL, UPS, or LBC Express.
What JCA LAW can do for you
Our office is a one-stop-shop for your Special Power of Attorney and other legal needs in Canada. We have knowledgeable and approachable Filipino-Canadian lawyers that can draft and notarize your SPA and other legal documents. If all the steps for authenticating a document sound tedious and stressful to you, we may also assist and bring the documents for authentication on your behalf at the Official Documents Services (ODS) in Toronto downtown and submit the legal documents (through mail) for authentication at the Philippine Consulate in Toronto. Virtual notary services is also available using our secured legal platform. To find out more, you may send us a message on our Facebook Page or give us a call at 1-855-522-5290. You may also send your inquiries at: eaguilar@jcalaw.ca or jbinayat@jcalaw.ca.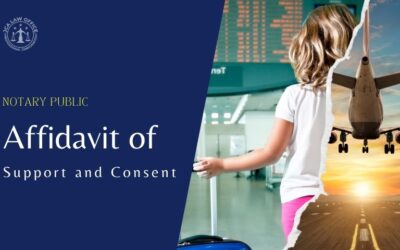 If you recently applied through any of the pathways for permanent residency in Canada and have minor child(ren) included in your application, you...
read more
Need A Consultation
Tell us about your legal matter, and we'll tell you how we can help.