Why do you need to hire a Real Estate Lawyer in Toronto?
Do you really need one? I mean to hire a real estate lawyer. Some people skipped the idea of hiring a lawyer for their real estate closing. The reason is the perception of the added cost in their budget. At the same time, the agent of real estate themselves will offer assistance on real estate closing. But be aware that skipping the services of a professional Toronto real estate lawyer will get uglier if some issues come in.
If you plan to buy a new home within GTA or Toronto, our real estate lawyer will:
Experienced
Prepare and register all the real estate documents for you to make sure these documents are comprehensive and organized.
Timely
We review and check all liabilities associated with the property. And these include property tax, renovation charges, and all usage restrictions.
Professional
We run a title check to make sure that there are no liens registered against the property that you are planning to buy.
REAL ESTATE LAWYER
helps and advise you on
decisions regarding mortgage and financing concerns.

We can make it easier for you!
Deciding to purchase or sell your real estate property?
Deciding to purchase or sell a property might be one of the biggest decisions you may make in your life. There are large investments involved, so it's important to make sure the deal is secure, deadlines are met, the title is clear and you resolve any issues that may arise quickly and efficiently.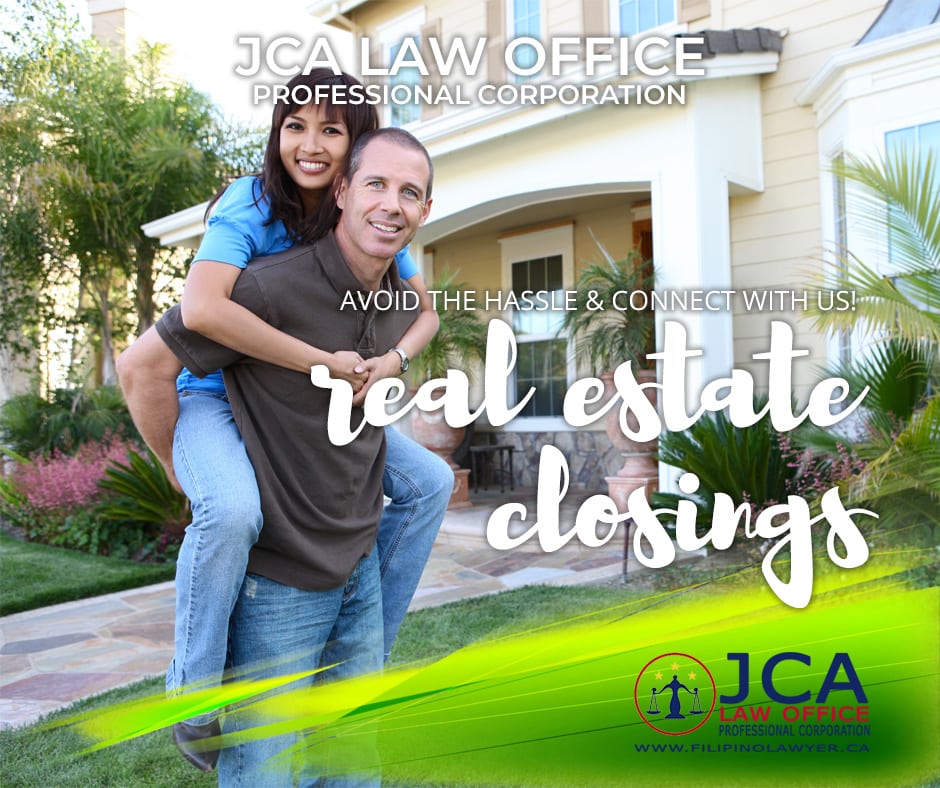 How to Stress Test Your Mortgage
I am considering of buying a house, and I have so much thinking and planning to consider. I need to assess myself if I could afford it and lay out all the possible worst-case scenarios in case something happens due to a job loss or unforeseen expenses. It is like gearing-up when it is cloudy and buying a travel insurance when planning a long trip or vacation. It is the same way when taking a mortgage.
The Office of the Superintendent of Financial Institutions (OSFI) introduced new, tighter mortgage rules, requiring borrowers with uninsured mortgages (those putting a down payment of 20 percent or more) to undergo a stress test. As of Jan. 1, 2018, uninsured borrowers must now qualify as a new minimum rate — the greater of the Bank of Canada's five-year benchmark rate, which currently sits at 4.99 percent, or 200 basis points higher than their mortgage rate.
While the stress test aims at ensuring that borrowers can afford mortgage rate hikes, some sources are questioning — if not outright opposing — the latest mortgage rule.
A stress test is a way of determining exactly how much you can afford even on worst-case scenarios or twist of unexpected events, such as when income has been reduced due to job loss. Can you still afford to take a mortgage payment? What if the interest rates in the market spike-up? Do you think you can still afford to refinance your home?
This type of planning is very crucial for various reasons. First, interest rates are on the rise. So too are the mortgages or real estate. According to the Canadian Real Estate Association, the national average home price was $496,500 in December 2017 with a year-over-year increase of 5.7%
If you can still afford to pay the mortgage in the case of interest spike per year, then you can start shopping and re-evaluate your budget.
Due to new mortgage rules that came into effect last January 1, 2018, all home buyers are required to get either the high-ratio mortgage or an uninsured mortgage are now subject to mortgage stress test and we should be qualified at a rate that is higher than I can pay.
The minimum qualifying rate (or stress test) for consumers getting uninsured mortgages—borrowers with a down payment of 20% or more—will be the greater of the Bank of Canada's five-year benchmark rate (presently 4.89%) or 200 basis points above the mortgage holder's contractual mortgage rate.
This means you may need to weigh your options: Do you save enough for higher down payment and defer the price of your real estate property or house? Or simply choose the more affordable home?
Only you may know the best answer based on your income status. The best option is still to talk to an expert in real estate closings like our lawyers at JCA Law Office if you want to consider taking a mortgage.
Careful Legal Assessments
No two pieces of property are ever the same. Each one comes with its own unique history and shape. This is why our team strives to make sure:
There are no liens
Undertakings are completed
The property complies with bylaws and property laws
There are no hidden surprises
We will coordinate with the other party, brokers, and lawyers so you can focus on other matters. We will also help advise you on decisions regarding mortgage and financing concerns.
Thinking of buying a house in Toronto?
If you are looking for a house on sale in Toronto, paper works are one of the things that might make your life harder. We know it isn't easy after all. We understand how stressful the transaction process can be for individuals and families. Our goal is to help alleviate any anxiety by taking care of the details for buying a house.
We want you to feel comfortable and focus on your other priorities, such as getting ready to move in or out, while we keep the transaction moving. We will take care of any issues that arise and strive to keep your purchase or sale on track to meet the closing deadline.
Call JCA Law To Find Out How We Can Help
Find out how a real estate lawyer can help you protect your investment. Call 1-855-522-5290 to arrange a free 15-minute consultation* or send our firm an email using our online form. You can also contact our firm by sending us a message through our Facebook page.
*terms and conditions apply