OUR SERVICES WILL HELP TAKE
YOUR LEGAL MATTER TO THE
NEXT LEVEL
Filipino Legal Services are within your reach!
If you are looking for a Filipino-Candian Lawyer, JCA Law Office Professional Corporation is located beside the Philippine Consulate at 168B Eglinton Avenue East (Midtown Toronto) near the Yonge & Eglinton subway station. 
We practice general law and are expanding significantly, reaching clients across Toronto, Ontario, and surrounding areas. Licensed in the Provinces of Ontario and British Columbia, JCA Law provides legal services to clients all over Canada. We strive to evaluate your case with utmost care in order to ensure that we deliver the appropriate services without hurting your budget.
We offer immigration services, family law, real estate closings, criminal law, NBI clearance, PSA (NSO) certificates, affidavits, notarial services, and more! To learn more about our services and to book an appointment, visit this link https://filipinolawyer.ca/book-an-appointment/
Do you want to come to Canada?
We are here from start to finish or until your visa has been approved. On July 31, 2018, IRCC began using an improved method to estimate processing times for new permanent residence applications. The processing times are projected and applicants are informed of how long applications will take under normal circumstances if submitted today. With this change in effect, JCA Law can estimate how long the new permanent residence applications will take based on several scenarios, including the number of current applications waiting to be processed and the volume of admissions allowed each year under the multi-year immigration levels plan.
Real Estate Closings Service
If you are looking for Filipino-Canadian lawyers to assist you in real estate closings, we can definitely help you, just give us a call at +1 855-522-5290. We strongly suggest that you reach to us so you can learn more about the stress test mortgage before considering of buying a home. You need to make the proper assessment if you can afford the property and lay out all the possible worst-case scenarios in case something unexpected happens, such as loss of job or unforeseen expenses. It's like gearing-up when it is cloudy or buying a travel insurance when you are considering of taking a long trip or vacation. Same thing goes before you buy a property and sign on your mortgage, you need to ensure that you are financially ready before committing to it.
Do you have questions about the child support law here in Ontario?
Maybe you are thinking if it is you as parents or grandparents have the obligation to pay for child support. In fact, there are many cases filed regarding child support arrears and obligations in the Ontario Court of Justice for support payment and garnishment. This is to make sure the welfare and protection of the child is being taken care of.
FRO is the agency executing the order of the court to claim it from the paying party. And sad to say, even if you have been laid off from your job, they continue to claim it unless the motion to vary has been filed in the court. You need to go to the court for a motion to change and inform the FRO about these changes. JCA Law team can assist and guide you in this tedious and difficult process, just call or send us an e-mail.
How Can We Help You
Area Of Practice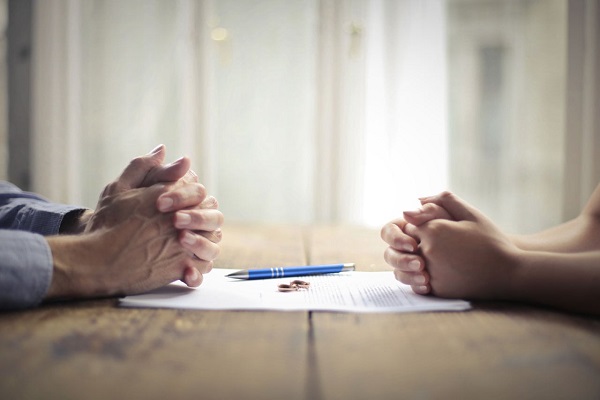 Child Support
Child Decision-Making Responsibility
Child Parenting Time
Pre-Nuptial Agreement
Division of Property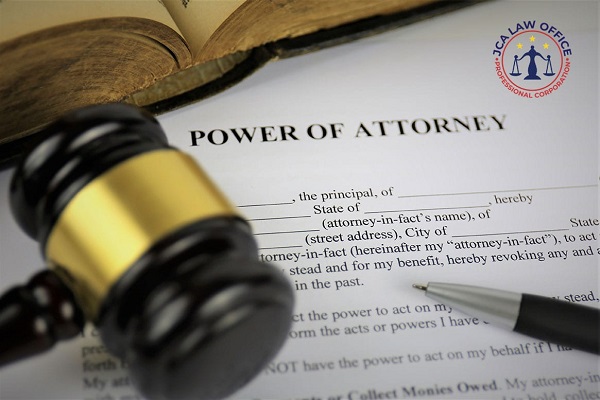 Power of Attorney for Property
Power of Attorney for Personal Care
Health Care Directive
Appointment of Estate Administrator
Pre-Nuptial Agreement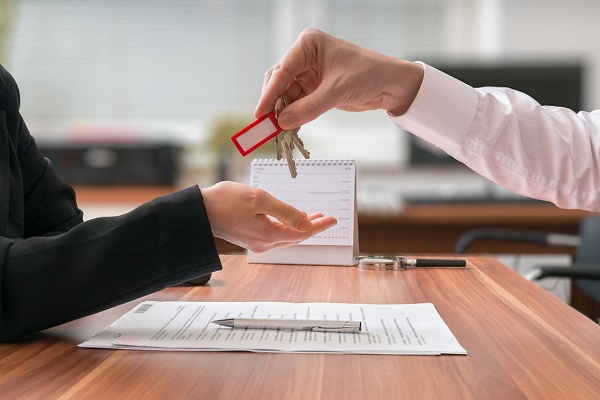 Residential Home Sale
Transfer of Title
INTERNATIONAL POLICE CLEARANCE CERTIFICATES
Hong Kong Police Clearance Certificate
Taiwan Police Clearance Certificate
Singapore Police Clearance Certificate
Cyprus Police Clearance Certificate
UAE Police Clearance Certificate
Israel Police Clearance Certificate
Police Clearance Certificates from Other Countries
*Typically used for a Canadian Permanent Resident Application if you or a family member is 18 years or older and stayed in any of these countries for 6 months or more in a row during the last 10 years. Consult with an Immigration Lawyer or Immigration Consultant or book an appointment with us.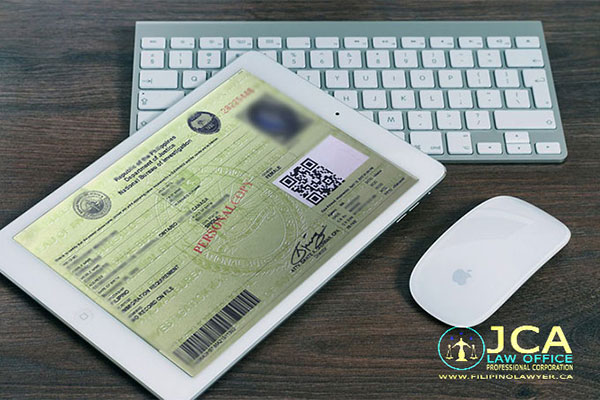 NBI Clearance (PHILIPPINES)
Delivered via 2-way Express Courier to the Philippines (normally 10 business days)*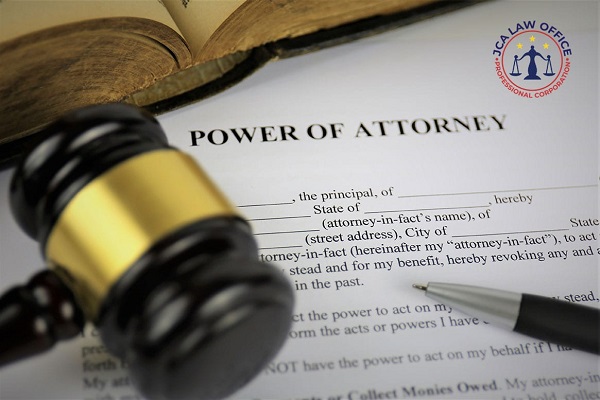 PSA/NSO CERTIFICATES (PHILPPINES)
Birth Certificate
Death Certificate
Marriage Certificate
CENOMAR (Certificate of No-Marriage)
Advisory on Marriage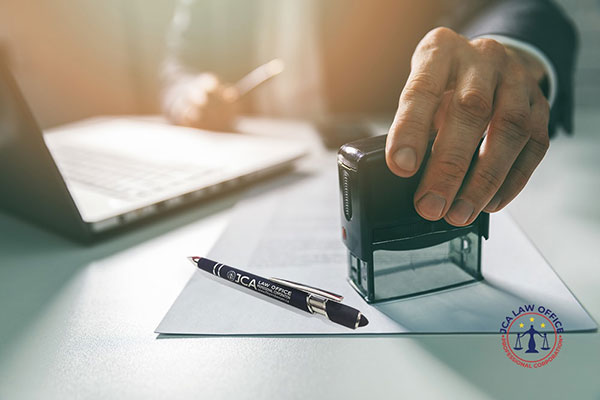 Affidavits
Statutory Declaration
Oath Commissioning
Invitation Letters (for Visit Visa Applications)
Notarial Certificates (also known as Certified True Copy of Original)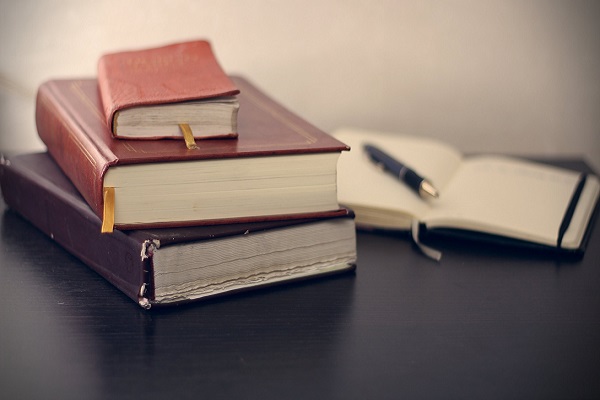 Small Claims Court (for civil disputes of a monetary value of up to $35,000)
Summary Conviction Offences
Provincial Offences
NOTARY PUBLIC AND OATH COMMISSIONING
NOTARY PUBLIC AND OATH COMMISSIONING
Do you need to get a document notarized? Affidavits, Statutory Declarations, Contracts, Deeds and the like…
JCA Law Office is here!
Do you need a certified true copy of an original document? School records, birth and marriage certificates, court orders and the like…
JCA Law Office is here!
We are located at 168B Eglinton Avenue East, Toronto, ON M4P 1A6.
Requirements?
Two-government issued IDs for the person signing the document (passport, permanent resident card, citizenship card, driver's license, Ontario photocard or SIN. OHIP not accepted.)
The person signing the document should be present.
For certified true copies, we need the original document.
Fees?
Notarial Services (Notary) – $40.00 plus tax per document
***If three affiants/signatories, an additional fee of $20.00 plus tax per person.
Notarial Certificate (Certified True Copy)- $50.00 plus tax per document
An appointment is preferred to make sure that notary public or oath commissioner is available when you come in. Walk-in clients are welcome as well, however, please note that there may be some waiting time when you visit without an appointment.
For appointments, please call 1-855-522-5290 or email us at info@filipinolawyer.ca. You may also leave us a message on our Facebook Page.
Is there a notary public near me?
We are located at 168B Eglinton Avenue East, Toronto, ON M4P 1A6, just a few steps away from the building where the Philippine Consulate in Toronto is leasing. The nearest subway station is Eglinton station and nearest intersection is Eglinton Ave. East and Redpath Ave.
Our office hours are Monday to Friday from 9am to 6pm and by appointment on Saturdays and holidays. We are closed on Sundays.
Due to COVID-19, we now offer virtual legal services and telephone consultation. Please call our office for further details.
For special cases, we offer mobile notary to clients who are unable to come to our office, please give us a call to make arrangements. Additional fees will apply.
168B Eglinton Ave East, Toronto, ON M4P 1A6
SERVING YOU IS OUR PRIORITY
JCA LAW OFFICE PROFESSIONAL CORPORATION
FEEL FREE TO
CALL, WE ARE
HERE TO HELP YOU!

ADDRESS: 168B Eglinton Ave East, Toronto, ON M4P 1A6
We help solve legal issues
Tell us about your legal matter, and we'll tell you how we can help.