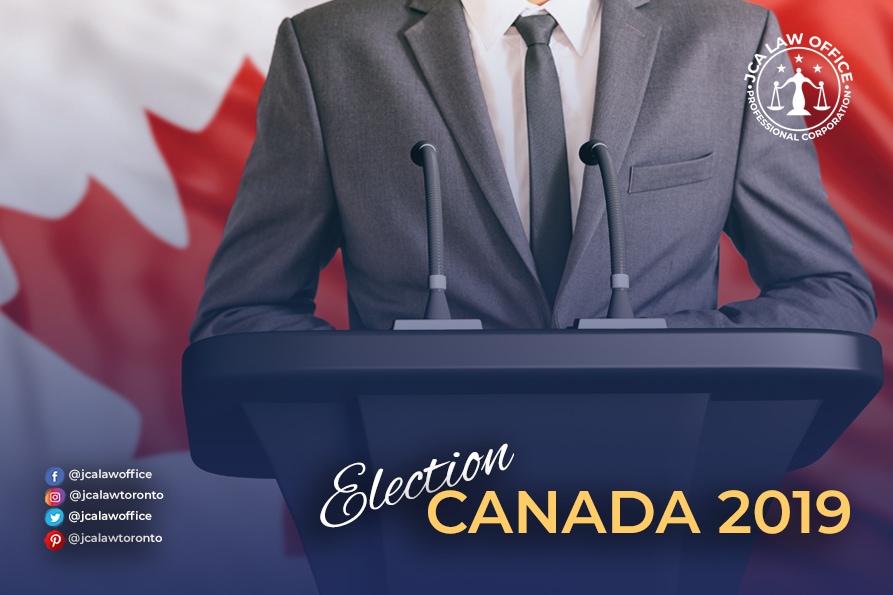 CANADA IMMIGRATION POLICIES: WHAT TO EXPECT AFTER THE RECENT 2019 CANADIAN FEDERAL ELECTION
By Gin Aguilar
Now that the Liberal Party has been confirmed as the official winning party in the recently concluded 2019 Canadian federal election, this means that the current immigration policies in Canada will most likely remain unchanged.
Despite winning a minority victory and getting fewer seats in the parliament, reports indicate that Liberals may still proceed with their plan to increase immigration population as long as they get the support of 1 of the other 3 political parties who also have similar views on Canada immigration policies.
Citizenship and Immigration Canada (CIC) further reported that Liberals will only need the support of one of the other three political parties who already have somewhat similar views on the subject.
Under the Liberals' existing plan, the targeted number of immigrants will increase from 330,800 in 2019 to 350,000 by 2021, and their election platform displayed that this pattern would continue if they reached a new mandate.
We can expect immigration targets to increase to an average of 10,000 immigrants per year in the next two years beyond 2021, or an estimate of 370,000 newcomers by 2023, given the incremental approach employed by the Liberals in recent years.
Approximately 60% of newcomers will be admitted through Canada's Economic Class immigration programs and based on the Liberals' election platform, they will continue to focus on getting "highly skilled people who can help build a stronger Canada."
Will there be any changes to Canada's Express Entry system?
Canada's Express Entry system, which was introduced in 2015 by the Conservatives to manage the pool of candidates for Canada's main economic immigration programs – the Federal Skilled Worker Class, Canadian Experience Class and Federal Skilled Trades Class – is expected not to have any major changes from the Liberals.
The points-based system assigns eligible candidates a score based on several factors such as their age, education level, skilled work experience and proficiency in English or French. A set number of the highest-ranked candidates are then invited to apply for Canadian permanent residence through regular draws from the Express Entry pool. The Liberals reduced the number of points awarded for a job offer from 600 to a maximum of 200 in 2016 to ensure that those invited to apply for permanent residence are highly skilled and more likely to find economic success in Canada.
What will happen to the Immigration Pilot Programs?
The Liberal government under PM Justin Trudeau launched several economic class immigration pilot programs during the first term. The most notable among these was the Atlantic Immigration Pilot (AIP), a partnership between Canada's government and provinces in the Atlantic region to bring in immigrants with various skill sets to work in the area. The fast-track program allows employers in Canada's four Atlantic provinces — Nova Scotia, New Brunswick, Newfoundland and Labrador and Prince Edward Island — to hire foreign nationals for jobs they haven't been able to fill locally. Now that the Liberals have earned another mandate, they have pledged to make the said program permanent.
However, it has been noted that the immigrants largely chose to settle in the larger cities leaving other parts of the country with a serious shortage of skilled labor. In order to address this challenge, the Liberal government plans to launch the Municipal Nominee Program (MNP), which will allow and ensure local communities of all sizes around Canada are able to attract and support skilled foreign workers and their families. Few details about the proposed program have emerged, but it is sure to gather national interest given the challenges that most cities across Canada face in attracting immigrants. The MNP's selection criteria will most probably be modelled after the AIP and Rural Northern Immigration Pilot (RNIP), which was also launched by the Liberals. This means the MNP will enable employers in municipalities designated by the federal government to support the immigration applications of newcomers who meet their labour needs.
The Liberal government also pledged to waive fees for those planning to apply for citizenship saying that the "process of granting citizenship is a government service, not something that should be paid for with a user fee", therefore making applying for Canadian citizenship free very soon.
If you need help or assistance regarding your immigration matter, JCA LAW OFFICE have approachable and knowledgeable Filipino-Canadian Immigration lawyers and consultants who can help and assist you, please feel free to drop by our office or schedule an appointment with us.
Our main office is located at
168B Eglinton Ave. East, Toronto,
ON M4P 1A6.
We have another location right within the Philippine Consulate building at
160 Eglinton Ave. East, Suite 406
Toronto, ON M4P 3B5.
You may also book your appointment by sending us an email at info@filipinolawyer.ca.
Follow us on our Social Media accounts:
Facebook:@JCALawOffice
Instagram:@jcalawtoronto
Twitter:@JCALawOffice.
REFERENCE:
https://www.cicnews.com/2019/10/canada-election-2019-what-to-expect-from-the-immigration-system-in-the-coming-years-1012988.html#gs.c6ejjw