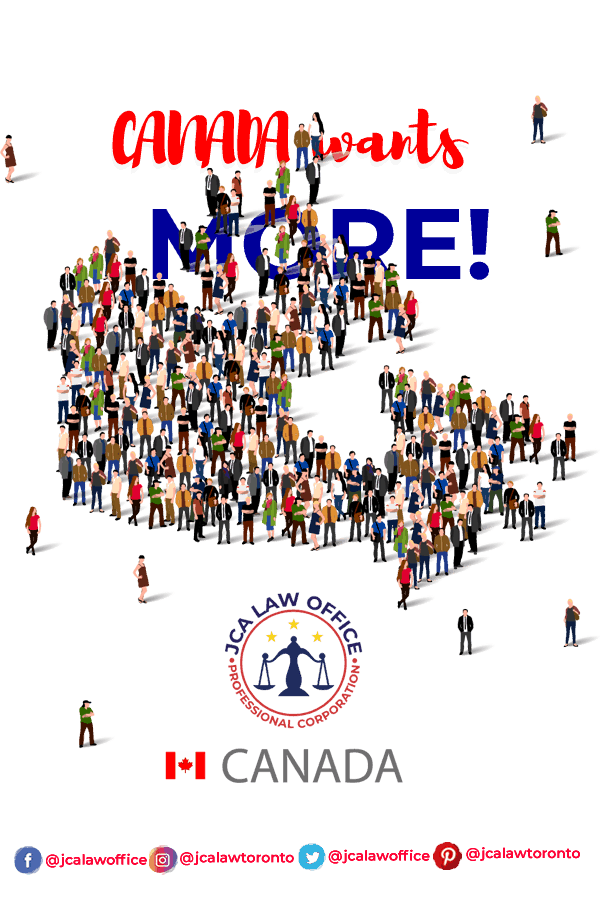 Canada wants 1 million more immigrants over the next 3 years
By Mariana Teixeira
Canada, a country well-known for its diversity and mixed culture, has been taking in many immigrants from all across the world for the past hundred years. In fact, there are four categories of immigrants:
Family-class (closely related persons of Canadian residents living in Canada)
Economic immigrants (skilled workers and business people)
Refugees (people who are escaping persecution, war, torture or cruel and unusual punishment)
Humanitarian and other categories (people accepted as immigrants for humanitarian or compassionate reasons).

All these types of people come to Canada for better jobs, higher education and better lifestyle choices. Canada is a very welcoming and multicultural country, but it also comes with its own perks. In order to stay in Canada, you have to apply as a permanent resident (PR). Permanent residency is a person's resident status in a country of which they are not citizens and this is usually for a permanent period.
Once you have applied as a permanent resident and you have been living in Canada for 3-5 years, you may eventually apply to become a Canadian citizen. Being a Canadian citizen is such a wonderful thing because that means you get to stay in Canada without any problems, plus you get to enjoy all the healthcare benefits being provided by the Government. Another option for you to legally stay in Canada is to get a visa. A visa is a temporary authorization for a person to live in or visit a country. It is reported that there are over 38,000 immigrants in Canada since early 2017. Many people who came here are always saying that they are going to go back to their home country because they miss it but in the end, they get used to staying in Canada and simply enjoy living here so they decide not to leave.
Canada is such a welcoming and multicultural country that it is impossible to leave. Canada is known for accepting everyone regardless of their race or background. If you come to Canada as a skilled immigrant, you and your family will benefit from world-class education and a high quality of life. Canada is a diverse and multicultural country with plenty of support to help you and your family achieve success once you've settled in. Canada is a great place to live and work. In fact, Canada is ranked as the second-best country in the world behind Germany, from a list of 60 countries for overall sustainability, cultural influence, entrepreneurship, economic influence and most importantly, quality of life.
Coming to Canada is such a great experience for everyone and people migrating to this beautiful country makes it a wonderful place to live in. No wonder Canada wants one million more immigrants over the next 3 years or until 2021. So seize this opportunity, come and visit JCA LAW OFFICE to speak to one of our immigration lawyers and qualified consultants, we are open Mondays to Fridays from 9 AM – 6 PM, and on Saturdays from 9 AM – 2 PM. Our main office is located at
168B Eglinton Ave. East, Toronto,
ON M4P 1A6.
We have another location right within the Philippine Consulate building at
160 Eglinton Ave. East, Suite 406
Toronto, ON M4P 3B5.
You may also book your appointment by sending us an email at info@filipinolawyer.ca.
Follow us on our Social Media accounts:
Facebook:@JCALawOffice
Instagram:@jcalawtoronto
Twitter:@JCALawOffice.
Reference and related topic:
https://abcnews.go.com/Politics/canada-million-immigrants-years/story?id=60306973