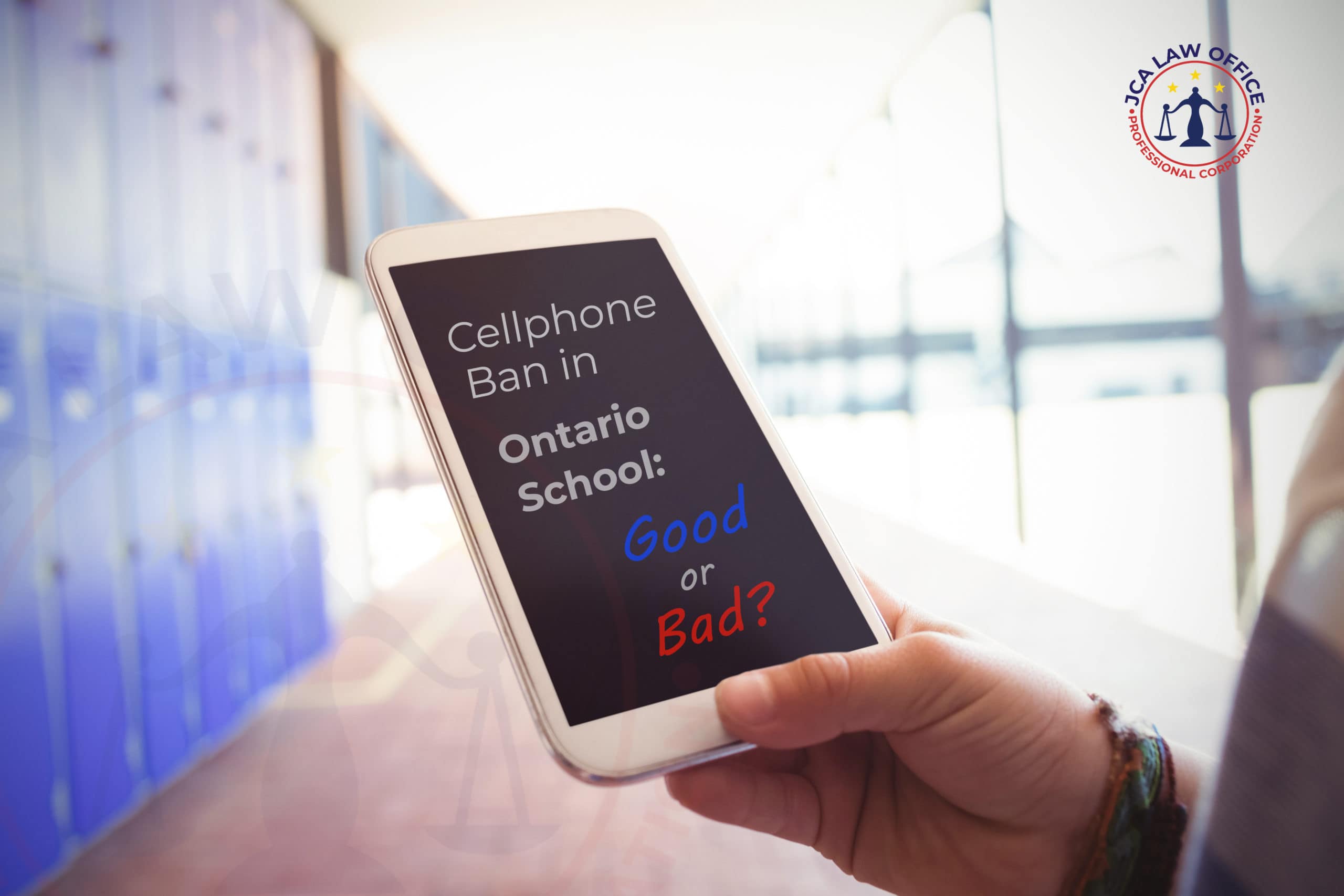 Cell Phone Ban in Ontario Classrooms: Good or Bad?
by Mariana Teixeira
And so it happened. November 4th, 2019 was the dreaded day by most of the students in Ontario, Canada – this was the official day where cell phones were finally banned from classrooms. The Progressive Conservative Government announced back in August that they would be implementing a ban on personal mobile devices. It is said that students are not allowed to use their cell phones during class or "instructional time". The School Board has pointed out though that students can use their cell phones for medical and health purposes. The province's Minister of Education, Stephen Lecce, stated that "students, parents, teachers and educators need to work together to embrace a new culture of learning".
The Catholic District Board decided to give it one more shot.
In 2011, the Catholic District School Board abandoned their cell phone ban rule due to the difficulty of enforcing it in classes. As of 2019, they have decided to give it one more shot, hoping that the "provincial approach" will be more effective and favorable. Many individuals, parents, and students, in general, have both agreed and disagreed with this decision. Some say " Cellphones can be a good tool for learning, but there need to be stricter rules in place". While others say, "I want to make sure that kids remain focused on learning, and remove the phones from class".
Ontario has decided to ban cellphones for a number of reasons, mainly due to lack of focus and attention by the students while in class, as well as increased occurrence of cheating in exams and tests. Cell phones are also being used as a way to bully certain students through social media while inside the classroom. Research has shown that many students get suspended for using their cell phones as a cheat sheet for tests or exams. Students do not focus enough on what they are supposed to do because they get distracted with their cell phones. A teacher from Toronto corresponded with CP24 and said that it's impossible for a teacher to control 30 students who may be on their phones.
On the other hand, cellphones can also be a good tool for researching and teaching, especially for classrooms that do not have enough technology such as computers, laptops, and pads to support their learning, but there should be stricter rules in place. The teacher has also mentioned that educators should have more access to technology for their lessons in the classrooms. "Until then, we have to make sure we have something in place so that students can do their research properly". She stated that "as long as students are using them for school, a lot of teachers are on board".
Many parents and teachers are hoping that students will use their cell phones appropriately during class time. They are hoping that students will follow these rules without any issues. A lot of students agree with the cell phone ban because it will be a good way to focus in class and take a break from the internet and social media. Hopefully, we will see the favorable impact of this initiative on both students and teachers soon.
Reference:
https://www.cp24.com/news/cellphone-ban-in-ontario-classrooms-comes-into-effect-1.4668302
For your legal matters, you may get in touch with our amicable and approachable lawyers here at JCA LAW Office.
We are located at 168B Eglinton Ave. East, Toronto, ON M4P 1A6. We also have our satellite office at 160 Eglinton Ave. East Room 406 (same building as the Philippine Consulate Office).
Office hours:
Monday to Friday 9AM – 6PM
Saturdays 9AM – 2PM
We are closed on Sundays and Canadian Holidays.
You may get in touch with us:
Call: 1-855-522-5290
Text: 1-647-367-1634
Email: info@filipinolawyer.ca.
Follow us on our Social Media accounts:
Facebook: @JCALawOffice
Instagram: @jcalawtoronto
Twitter: @JCALawOffice