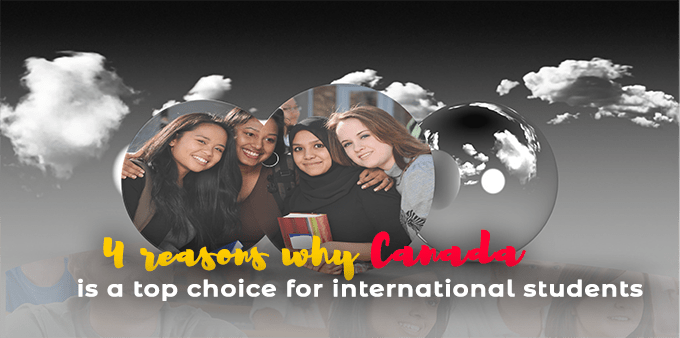 Canada is a very diverse country. It is an excellent choice for new incoming students with nearly half a million coming in every year.
These are some reasons why it has become a top choice for international students:
1. Without a doubt, Canada has some of the world's top-ranked universities. The University of Toronto, McGill University, and the University of British Columbia placed in the top 50 schools in the world, according to the Times' 2019 World University rankings.
2. Canadian colleges and universities also have a ton of clubs, communities, and extracurricular activities that students go to participate. There are many ways for students to go out and enjoy their school years. Most universities and colleges also have programs specifically for international students, which allows others to get along and connect from around the world.
3. Canadian schools are fair in cost. On average, international students pay almost 50% less in tuition costs in Canada rather than in the United States. The cost of living in Canada is also affordable, with the housing and rental rates shifting based on where you choose to live.
4. The Canadian government has made it easy for international students to immigrate after they graduate. Most international students will be able to apply for a Post Graduation Work Permit, which allows them to stay in Canada and start working after graduating.
After just one year of Canadian work experience, many international students graduates are eligible to apply for permanent resident status.
Canada recently announced to accept more than 1 million new immigrants in the next three years. That's the highest number in Canada history. Canadians recognize the importance of the new incomers, and they support immigration to Canada. The country is very open-minded towards newcomers from all over the world.
JCA Law Office Professional Corporation: www.filipinolawyer.ca
Related Topic: Am I qualified for post graduation work permit?