At JCA Law Office Professional Corporation, we understand the aspirations of Filipino nurses seeking to work and migrate to Canada. We provide expert assistance to help you navigate the process and ensure a successful transition.

Follow our step-by-step guide to understand your options and requirements:
1. Understand Canadian Requirements for Internationally Educated Nurses (IENs)
Different provinces in Canada have specific requirements for IENs. Visit the official websites of the nursing regulatory bodies in your desired province to familiarize yourself with these requirements.
2. Assess Your Nursing Qualifications and Experience
Before applying, ensure your qualifications and experience meet Canada's minimum requirements. Credential evaluations are often conducted by the National Nursing Assessment Service (NNAS) or the nursing regulatory body in your chosen province.
3. Demonstrate Language Proficiency
Canada requires IENs to be proficient in either English or French. Take a language proficiency test like IELTS, CELBAN, or TEF to meet the requirements.
4. Register with the Nursing Regulatory Body
Register with the nursing regulatory body in your chosen province. You may need to pass a nursing competency examination, such as the NCLEX-RN or CPNRE.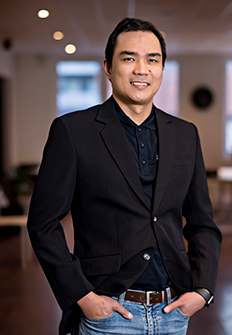 Ready To Take The
First Step

Towards Your Canadian Dream?

Contact us today and let us help you navigate the immigration process. Our team is here to assist you every step of the way.
5. Explore Immigration Options
Choose from several pathways to immigrate to Canada, including:
Express Entry: A federal immigration program for skilled workers.
Provincial Nominee Program (PNP): Province-specific immigration programs.
Atlantic Immigration Pilot Program (AIPP): An employer-driven program for the Atlantic provinces.
6. Search for Job Opportunities
Utilize job search engines, nursing job boards, and healthcare organizations' websites to find employment opportunities in Canada.
7. Plan Your Move to Canada
Once you've secured a job and the necessary permits or visas, start planning your move. Research living costs, housing options, and local customs for a smooth transition.
At JCA Law Office Professional Corporation, we're dedicated to helping Filipino nurses successfully work and migrate to Canada. Contact us today to discuss your options and start your journey.