Canada has been a popular destination for immigrants from all over the world, including the Philippines. According to the 2021 Census, there are approximately .96 million Filipinos living in Canada, making them one of the largest immigrant groups in the country. In this article, we will explore some of the reasons why Canada is among the top choice for Filipino immigrants.
Economic Opportunities
Canada's strong economy is one of the main reasons why Filipino immigrants are attracted to move to the country. Canada is part of the G7, an informal grouping of seven of the world's advanced economies. Canada's economy is one of the strongest in the world, and it offers a wide range of job opportunities across various sectors including accommodation and food services, construction, and food manufacturing. The country has a low unemployment rate, which means that there is a demand for skilled workers in different industries. Many Filipinos come to Canada to take advantage of the economic opportunities, which allow them to provide better for their families.
High Quality of Life and Stable Political Climate
Canada consistently ranks high on the list of countries with the best quality of life. Two of its cities, Toronto and Vancouver, consistently rank among the top 10 best places in the world to live. The country has a stable political climate, a high standard of living, excellent healthcare and education systems, and a clean environment. These factors make Canada an attractive destination for Filipinos who are seeking a better life for themselves and their families.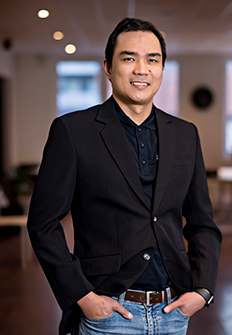 Ready To Take The
First Step

Towards Your Canadian Dream?

Contact us today and let us help you navigate the immigration process. Our team is here to assist you every step of the way.
Safety and Security
Canada is also known for its safety and low crime rate, making it a great place to raise a family.
The government of Canada takes measures to ensure the safety of its citizens and residents and is considered one of the safest countries in the world. Filipinos feel safe in Canada and can raise their families without fear.
Diverse & Multicultural Society
Canada is known for its diverse and multicultural society. The country welcomes immigrants from all over the world and encourages them to maintain their cultural heritage while integrating into Canadian society. The government actively promotes diversity and inclusion. This creates a welcoming environment for immigrants, where they can feel at home and be accepted for who they are. Filipinos feel at home in Canada because they can find communities that share their culture and traditions, which helps them adjust to life in a new country.
Canada's immigration policy
Canada has one of the most welcoming immigration policies in the world. The country's government actively encourages immigration as a means of strengthening its economy and society. The country offers several pathways for immigrants to come and settle in Canada, including the Express Entry system, Provincial Nominee Programs, and Family Sponsorship. These programs make it easier for Filipinos to immigrate to Canada and reunite with their families who are already living in the country.
Canada operates a points-based system for its flagship Express Entry Program, which assesses potential immigrants based on their education, work experience, language proficiency, age, and other factors. Filipinos who meet these criteria can easily qualify for immigration to Canada.
Strong Filipino community
Canada has a strong and vibrant Filipino community, with over 900,000 Filipinos living in the country. Filipino immigrants can easily connect with other Filipinos and find support in their new homes. The Filipino community also organizes cultural events and festivals, which help to preserve Filipino culture and traditions.
In conclusion, Canada is an attractive destination for Filipino immigrants due to its welcoming immigration policy, strong economy, high quality of life, diversity and multiculturalism, and strong Filipino community. These factors make Canada an excellent choice for Filipinos looking to start a new life abroad.