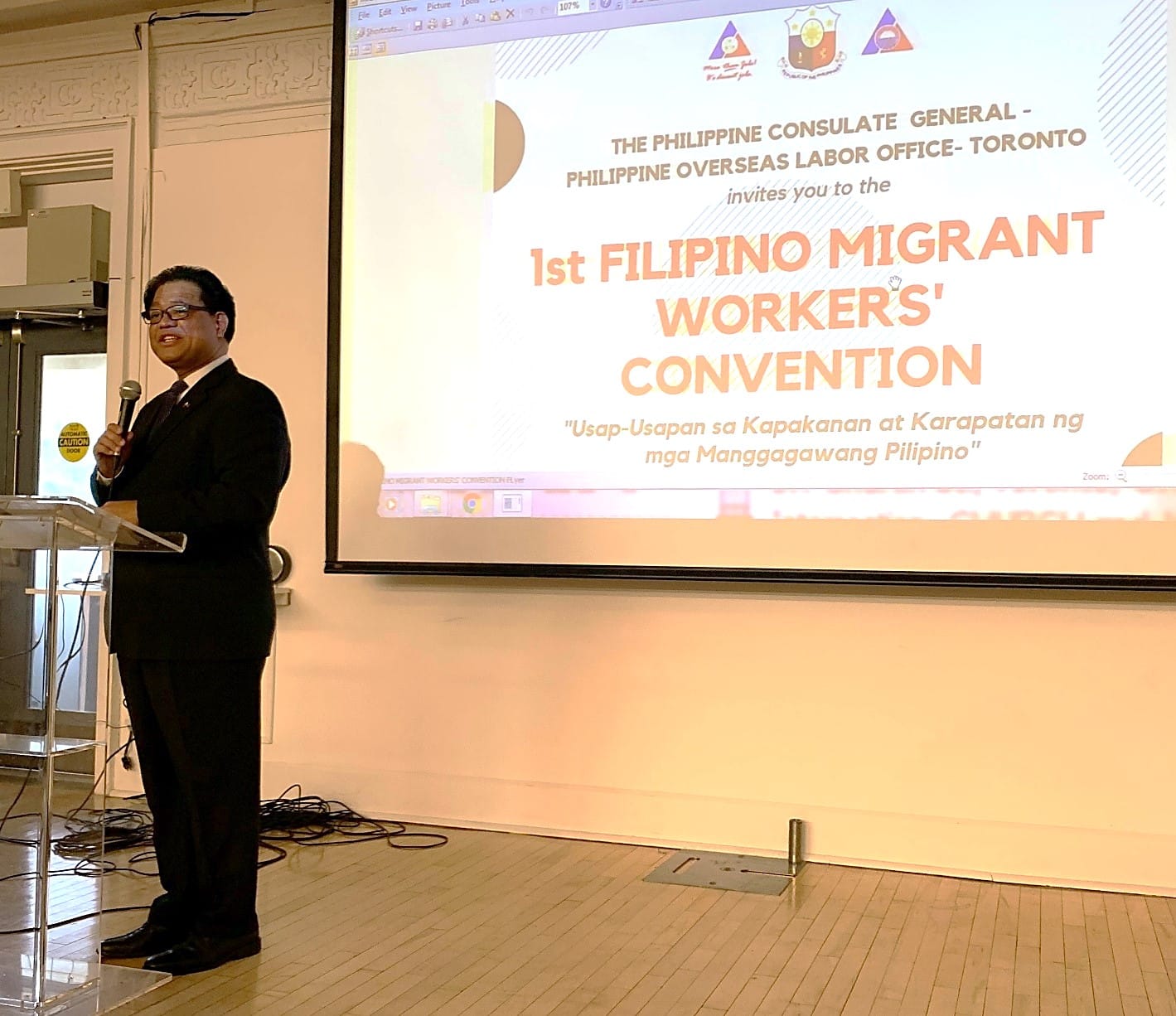 Photo Credit: Philippine Consulate Toronto
FEATURE STORY: Philippine Consulate General in Toronto
Being away from our birth country has not always been easy. We get homesick a lot of times, and as Filipino-Canadians, we are always eager to learn more about the Philippines, our fellow kababayans, as well as the latest updates regarding the consulate office of the Philippines in Toronto. In order to provide more information to all our fellow Filipino Canadians, JCA LAW OFFICE have decided to create a feature story about the Philippine Consulate General (PCG) in Toronto, their history, the services they provide, information about our newly appointed Consul General and latest updates regarding the other Philippine government agencies located within the same premises.
HISTORY of PHILIPPINE CONSULATE GENERAL (PCG) in TORONTO
The Philippine Consulate General in Toronto opened its doors to the public on September 5th, 1978 at 111 Avenue Road, Toronto under Principal Officer Leovegildo Anolin. After 10 years, in 1988, they moved to 151 Bloor Street West Suite 365, and in 2003 found their way at Eglinton Avenue East and transferred to Suite 800 of 161 Eglinton Avenue East. In 2014, PCG Toronto moved to its present office at 7th floor of 160 Eglinton Avenue East and has stayed in the premises since then.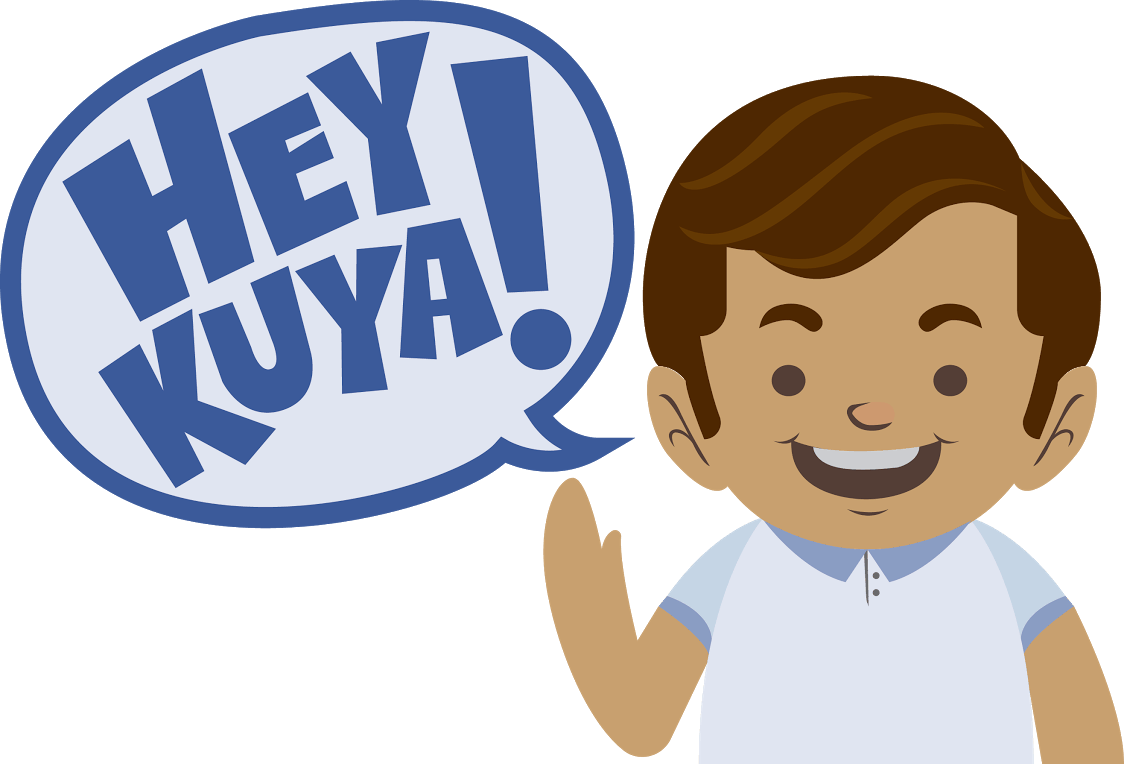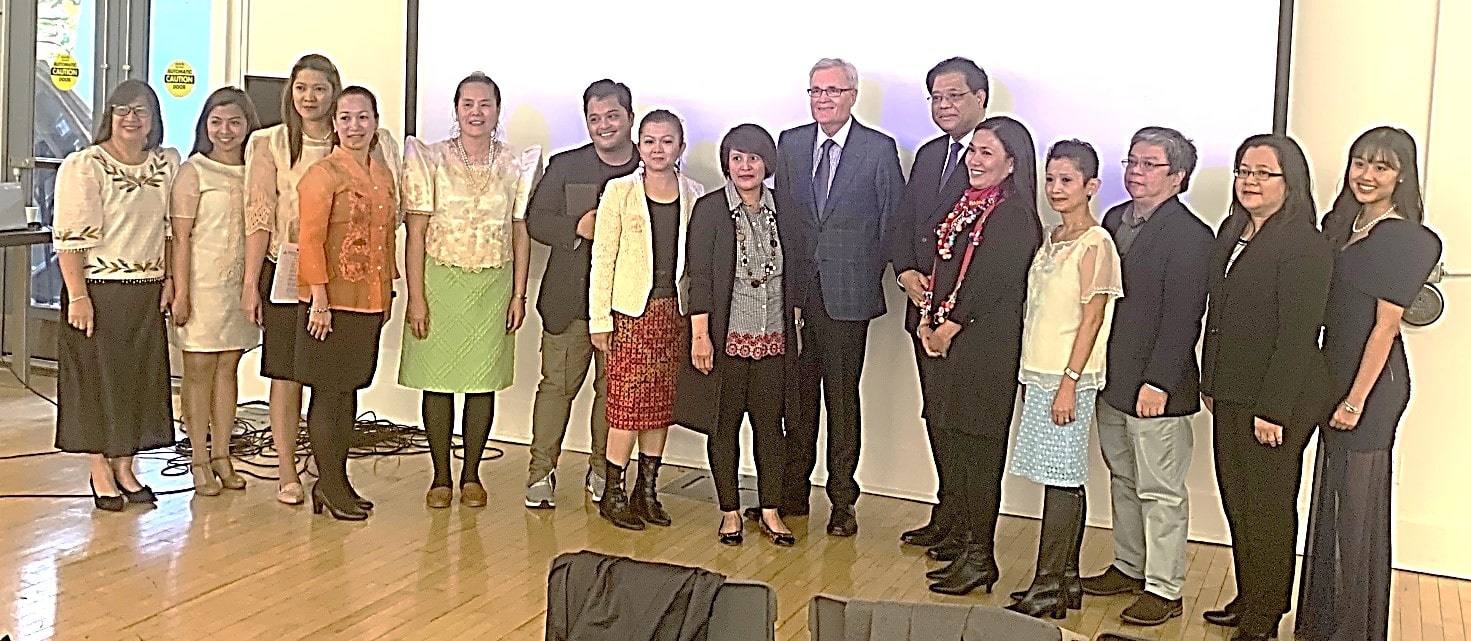 Photo Credit: Philippine Consulate Toronto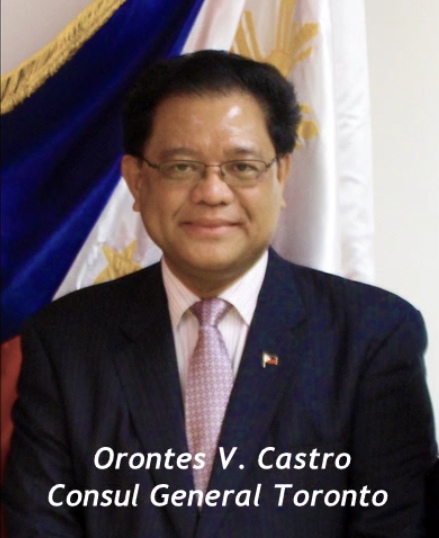 GETTING TO KNOW THE CURRENT PHILIPPINE CONSUL GENERAL
The current Philippine Consul General is Hon. Orontes "Ron" V. Castro, who recently assumed his diplomatic post last September 17th, 2019, replacing Consul General Rosalita S. Prospero who passed away in May 2019.
Consul General Castro was the Deputy Consul General at the Philippine Consulate in Chicago from 2007 to 2013. Prior to that, he served as Vice Consul and eventually appointed as the Consul at the Philippine Consulate General in New York from 2000 to 2003. His first foreign assignment was as Third Secretary and Vice Consul at the Philippine Embassy in Beirut, Lebanon from 1996 to 2000.
Prior to being a diplomat, Consul General Castro worked as an auditor for Sycip, Gorres & Velayo (SGV) right after university and passing the Certified Public Accountant (CPA) Board Exams. He also worked for several years as Division Chief of the accounting department of Philippine International Trading Corp (PITC), the Philippine government's state trading firm, as well as an accountant lecturer at the Philippine School of Business Administration (PSBA).
He was born in San Fernando, Pampanga and graduated as Cum Laude with a degree in Business Administration major in Accounting at University of the East in 1983. Consul General Castro recently received his Masters in Business Administration (MBA) with Cum Laude honors at the Graduate School of University of Santo Tomas last June 8th, 2019. He also completed some units in taxation and business law from the Indiana University.
Fluent in Filipino, English, and French, Consul General Castro is honored to be assigned in Toronto and wants to continue and enhance the cultural and heritage projects of the late Consul General Rosalita Prospero who also happens to be his close friend. You may get in touch with Consul General Ron Castro at consul.general@philcongen-toronto.com.
The various CONSULAR SERVICES Available in the PCG Office in Toronto are the following:
Issuance of Passport
Issuance of Visa
Notarial and other Legal Services
Report of marriage, birth, death, and shipment of remains/urn
Registration of Nationals
Application for Travel Document
For more information about the most common services that PCG is providing, you may check out our previous article regarding the Consulate Offices in Canada: https://filipinolawyer.ca/learn-more-about-our-philippine-consulate-offices-in-canada/
PAYMENT OF FEES: Kindly take note that the Consulate ONLY accepts Cash, Bank Draft, Money Orders or Certified Cheques (No Debit or Credit Card please).
Office Hours of PCG TORONTO:
Open from Monday to Friday: 9:00am to 4:00pm (No lunch break)
and on the following Saturdays listed below (or every 1st Saturday of the month) from 9:00am to 12:00pm:
January 5, 2019
February 2, 2019
March 2, 2019
April 6, 2019
May 4, 2019
June 1, 2019
July 6, 2019
August 3, 2019
September 7, 2019
October 5, 2019
November 2, 2019
December 7, 2019
Kindly take note that there will be many applicants on Saturdays. Clients are advised to prepare for a long waiting period.
For the year 2019, the PCG Toronto is closed on Philippine Holidays listed below:
New Year's Day – Tuesday, January 1
Araw ng Kagitingan- Tuesday, April 9
Maundy Thursday – April 18
Good Friday – April 19
Labor Day – Wednesday, May 1
Philippine Mid-term Election – Monday, May 13
Independence Day – Wednesday, June 12
National Heroes Day – Monday, August 26
Additional Special Non-Working Day – Tuesday, December 24
Christmas Day – Wednesday, December 25
Rizal Day – Monday, December 30
Last Day of the Year – Tuesday, December 31
And on Statutory Holidays in Canada:
Family Day – Monday, February 18
Easter Monday – Monday, April 22
Victoria Day – Monday, May 20
Canada Day – Monday, July 01
Civic Holiday – Monday, August 5
Labour Day – Monday, September 2
Thanksgiving Day – Monday, October 14
Remembrance Day – Monday, November 11
Boxing Day – Thursday, December 26
PCG TORONTO Office Address:
Philippine Consulate General
7th Floor, 160 Eglinton Ave. East
Toronto, Ontario, Canada M4P 3B5
Tel. No: (416) 922.7181
Fax. No: (416) 922.2638
Email: consularmatters@philcongen-toronto.com
LATEST UPDATES REGARDING OTHER PHILIPPINE GOVERNMENT AGENCIES LOCATED IN BUILDING OF PCG TORONTO:
PHILIPPINE OVERSEAS LABOR OFFICE (POLO) – Toronto
2nd Floor, 160 Eglinton Ave. East
Toronto, Ontario, Canada M4P 3B5
Tel. No: (416) 975.8252
Fax. No: (416) 975.8277
Email- official: polotrt@bellnet.ca –
Alternate Email: polotoronto.2019@gmail.com
The Overseas Workers Welfare Administration (OWWA) is tasked with ensuring the Filipino workers' welfare by documenting and processing contracts when they leave the Philippines and work abroad. OWWA offers a two-year membership for a US$25 contribution chargeable to the employer even if the employment contract is for one year. Membership can be renewed if the necessary documents are provided, which includes the work permit, contract, visa, and passport. Last year, the agency allowed the voluntary membership of permanent residents. Benefits include death benefits, repatriation, educational benefits for dependents in the Philippines and other services listed on the website https://www.owwa.gov.ph/
Every first Saturday of the month, the POLO office conducts a mandatory Post Arrival Orientation Seminar and networking session for newly landed workers and settlement workers. For information on services and upcoming seminars call 416-975-8252 or email POLO at polotoronto.2019@gmail.com or polotrt@bellnet.ca. Workers may also send their questions about overseas exit clearances at polotrt@bellnet.ca.
List of Services for Filipino Workers:
OEC issuance (Overseas Employment Certificate)
Help for abused workers: withheld passport or belongings, harassment, hostile or unsafe work environment
Assistance regarding labor issues: unpaid wages, illegal termination, illegal deductions
Clarifying Canadian employment laws
Work permit renewal assistance
OWWA membership renewals
Free skills training
Free informational seminars
Connecting workers to free government-funded resources
List of Services for Canadian Employers:
Application for Temporary Foreign Worker (approval needed by the Philippine government)
Clarifying Philippine laws and regulations, especially the Labor Code
Help with temporary Filipino workers who violate their employment contract
Clarifying POLO's role in Provincial Nomination Program regulations
Assistance regarding cases of illegal recruiters, illegal agencies, and non-licensed immigration consultants
SOCIAL SECURITY SYSTEM (SSS)
2nd Floor, 160 Eglinton Ave. East
Toronto, Ontario, Canada M4P 3B5
Tel. No: (416) 485.2999; (416)485.2888
Fax No: (416) 485.2881
SSS Toronto Representative: Roberto V. Roldan
Email: roldanrv@sss.gov.ph
Good news to all our fellow Pinoys especially those living in the GTA, there is no need to travel to PCG in Toronto to update your contributions since you can now go online (www.sss.gov.ph ) or download the SSS mobile app in your phone. Also, kindly take note that dual citizenship is not a requirement to avail of your pension. Everyone who has ever worked for an employer in the Philippines and paid their contributions to SSS even for a short period of time (as short as one month), is entitled to claim benefits.
Aside from the regular SSS coverage program, the SSS Flexi-fund is available exclusively to OFWs who would like to contribute more. For more information, you may visit the SSS Toronto office at 2nd Floor, 160 Eglinton Ave. East, Toronto, Ontario M4P 3B5. Weekday office hours are from 9:00 am to 4:00 pm and closed during Canadian and Philippine holidays. For any inquiries please send an email to SSS Toronto representative Roberto "Bobby" Roldan at roldanrv@sss.gov.ph.
Pag-IBIG FUND
Ms. Elizabeth V. Borres
Pag­-IBIG FUND REPRESENTATIVE
Member Services Officer ­ CANADA
Tel. No. (647) 642-3694
Email: pagibigcanada@gmail.com
The latest reports say that 90% of members who migrated to Canada are not aware that their PAG-IBIG savings have grown while they were away. Pag-IBIG is searching for many members who have yet to claim their funds. The list of names is on their website at https://www.pagibigfund.gov.ph/
Additionally, members whose contributions were restricted to a certain amount when they were working in the Philippines are now allowed to contribute more. The Pag-IBIG's website is capable of processing online membership registration and can accept payments for membership dues using Mastercard and Visa credit. Tracking of a member's savings is also possible via the site's online verification system. You may visit their website for more information.
JCA LAW OFFICE provides assistance regarding your NBI Process Renewal and application, notarization and authentication of your SPA, POA and other legal documents, as well as your application for marriage, birth and death certificates.
Our office is located at:
168B Eglinton Ave East,
Toronto, ON M4P 1A6
Office hours:
Monday to Friday 9AM – 6PM
Saturdays 9AM – 2PM
We are closed on Sundays and Canadian Holidays.
You may get in touch with us:
Call: 1-855-522-5290
Text: 1-647-367-1634
Email: info@filipinolawyer.ca.
Follow us on our Social Media accounts:
Facebook: @JCALawOffice
Instagram: @jcalawoffice
Twitter: @JCALawOffice
Disclaimer: Please take note that JCA LAW OFFICE is not affiliated in any way with the Philippine Consulate Office. You always have a choice where to get and apply for your NBI clearance and notarization or authentication of your legal documents.
REFERENCES:
https://usa.inquirer.net/43432/meet-new-ph-consul-general-in-toronto-whos-named-after-a-river
http://philippinereporter.com/2019/02/22/services-and-resources-for-pinoy-canadians/