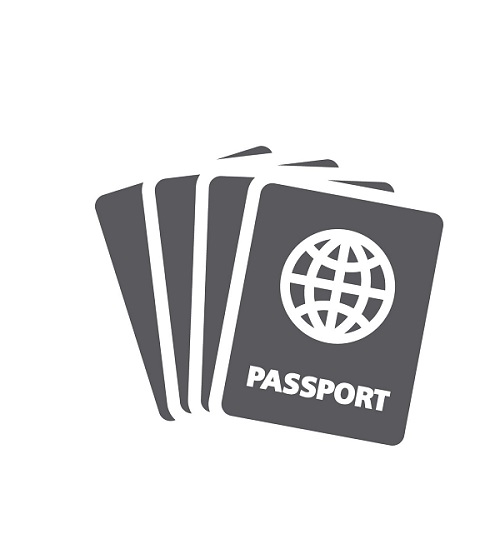 Philippine Passport Renewal
Before renewing your Philippine Passport, you may consider getting a driver's license or any provincial or photo ID in Canada. Then, get the permanent resident (PR) card if you are already eligible.
It is advisable for every Filipino to have a valid passport which can always serve as a valid ID. (You may also consider getting a driver's license or provincial ID) until you receive your permanent resident (PR) card.
Three (3) Ways to Renew Philippine Passport in Philippine Consulate General in Canada
For the passport renewal, it is mandatory to appear personally.
First: Booked an appointment** For passport renewal, it can be done either at the Philippine Embassy in Ottawa, Ontario (one and only Philippine Embassy in Canada) or in any of its Philippine Consulate General offices in Canada, such as the one in midtown Toronto. **ONLY Booked and scheduled appointments are allowed due to pandemic**
Second: You can do it through the consular outreach program in your area.
The Philippine Consulate General in different cities like Charlottetown, Saskatoon, Calgary, Edmonton, Halifax, St. John's, Toronto & Vancouver are visiting different places in Canada. Check the PCG website for outreach schedules.
Third: You can book an appointment online if you are planning to renew your Philippine Passport in Philippine Consulate General in Vancouver.
Do you know the best way that can work for you? Continue reading to find out more details.
Note: If you have asked to have the new Passport mailed to your address, you will also receive the old Passport you submitted.
It is not easy to renew your Philippine Passport without a valid scheduled appointment. Keep your patience no matter what when following up via email, making a phone call and even in meeting them personally.
Keeping abreast is another factor to know the latest updates on how to apply for a Philippine Passport. 
All information is FREE – just do some Google search and check on their websites. You may also follow the Philippine Embassy and its Consulate offices in Canada through social media and their websites. Unfortunately, some consular offices have no websites nor social media accounts, but one thing for sure – their online consulate presence is there.
Philippine Embassy in Ottawa
TWO OPTIONS to renew your Philippine Passport
First Option: consular outreach program in some provinces
Check for the announcement and updates. You may call them and book for an appointment at +1 (613) 233-1121.
Second Option: Book an appointment to any of the Consular office of the Philippine embassy in Canada.
Passport Renewal processing is usually three (3) months.
Requirements for Passport Renewal:
E-passport application form
Original Passport
Photocopy of the data page (bio page)
Photocopy of work permit or PR card
Xpresspost envelop with signature sticker
Exact cash payment ($81.00)
Visit the passport information page for the complete requirements. Fees may change.
Contact Information:
Address: 130 Albert Street East (Ste). 900 Ottawa, Ontario, K1P 5G4
Tel. No: +1 (613) 233-1121
Fax No: +1 (613) 233-4165
Duty Officer: +1 (613) 614-2846 embassy hotline.
Email: embassyofphilippines@rogers.com, ottawa.pe@dfa.gov.ph
Office Hours: 9:00 am – 5:00 pm (Mon-Fri except for Philippine and other Ottawa holidays)
Other matters concerning immigration in Canada, visit our website at https://filipinolawyer.ca/immigration-law/
How to Renew Philippine Passport in Canada?
Philippine Consulate General in Toronto
First: consular outreach program of the consulate general in some provinces
Check the announcement for updates of the outreach and list of passport applicants with confirmed appointments.
Check the tentative schedule of consular outreach services in Toronto.
You must book an online appointment to secure a spot. Mark the scheduled date and brace yourself for the marathon. The dates may change and unexpected events may happen. It has happened in the past, and it may happen again. With the huge list of outreach services in different provinces of Canada and a growing number of Filipinos, we hope it will not happen again.
Didn't I say you must have huge patience to renew Philippine passport in Canada?
Second: Go directly to Philippine Consulate General Toronto for passport renewal.