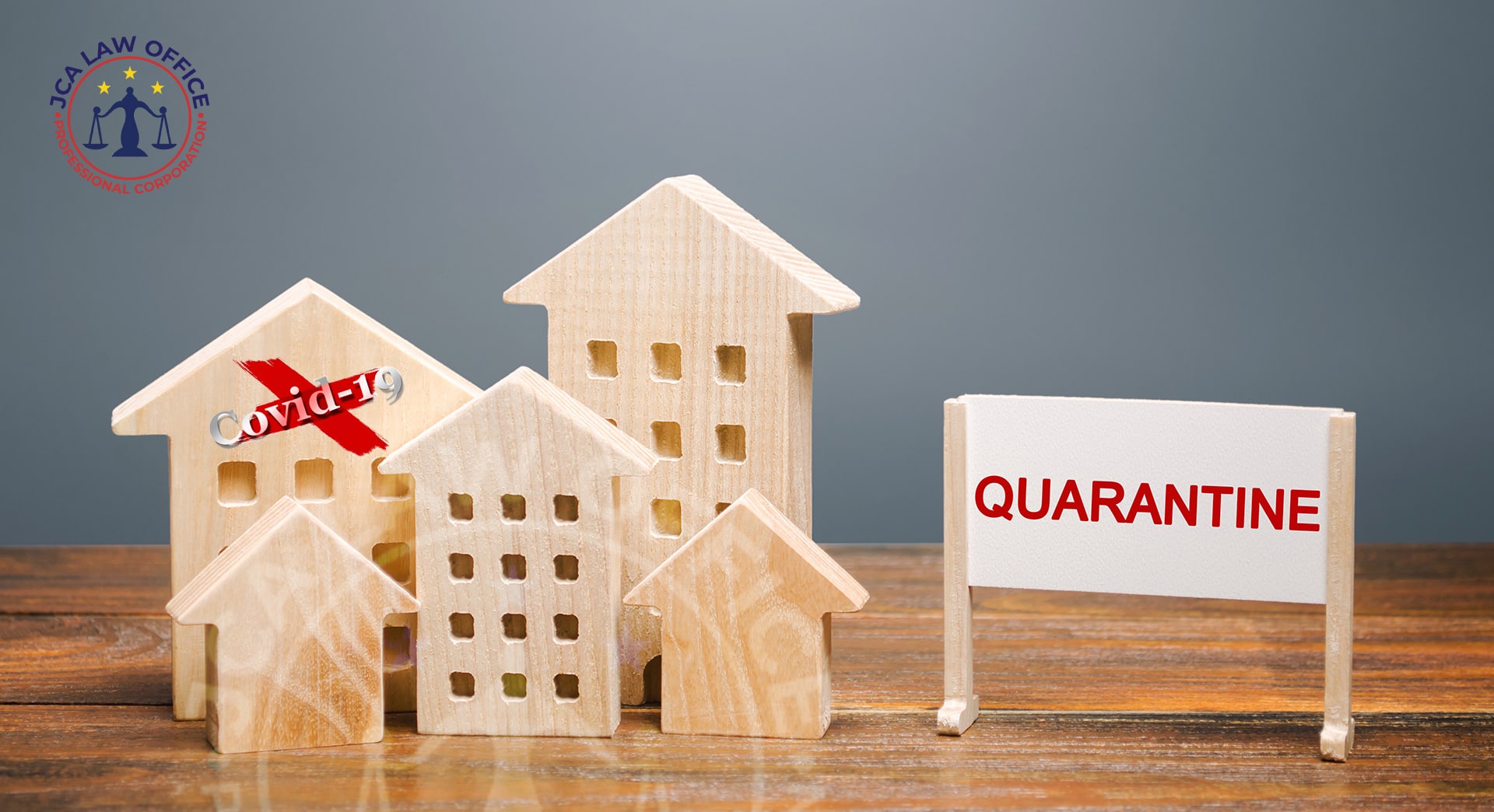 HOW'S THE TORONTO REAL ESTATE MARKET IN THE MIDST OF THE PANDEMIC?
By Gin Aguilar
The real estate market was soaring high in different provinces of Canada at the beginning of this year. There was no doubt that low mortgage rates have been positively affecting the housing market. Home sales were up by almost 27% compared to the same month last year, and the national average home price had climbed 15%. But that might not be the case in the coming months due to the COVID-19 quarantine. Most of the people are getting laid off from work, creating chaos and uncertainty with regard to the financial capability of the consumers. Real estate is what economists call a "lagging indicator," which means that it usually takes a while for economic trends to be reflected in housing market data.
REAL ESTATE SERVICES DEEMED AS ESSENTIAL SERVICES
So what do you do when the province of Ontario includes your industry as part of essential services that will be allowed during the coronavirus pandemic? You think of ways to adapt and innovate in order to survive.
These days, real estate agents are organizing client meetings and home tours online, as well as providing hand sanitizers and gloves when showing properties in person.
Virtual tours are now slowly becoming more popular. Some buyers are becoming more flexible and are comfortable purchasing without seeing the actual property in person.
Most of the real estate companies have also updated their company policies, which now include sanitizing doorknobs, cabinets, countertops and other high-contact areas before and after each potential client visit.
Handshake is definitely a no-no at this time where social distancing has become the new norm; agents need to make sure they keep at least 6 feet away from clients.
Still, despite the industry's efforts, the biggest change the agents have noticed is the "hesitation" on the buyers' part to go and visit the sellers' home.
BUYING A HOUSE DURING PANDEMIC
The flip side of the coronavirus turmoil is having low-interest rates. A slowing global economy pushed borrowing costs, including for mortgages. Both five-year fixed rates and variable rates are currently around a low 2.6 %, according to rates-comparisons site RateSpy.com. It's also been noted that well-qualified buyers can now get a five-year fixed rate for below 2.5% and variable rates below 2 %.
If you are one of the people looking for a new home, this suggests that you can now get a larger mortgage and buy a bigger house. But it may also mean that you can easily become financially overstretched. Therefore you need to make sure that you will buy a home that you can honestly afford.. in case you lose your job – you can still make ends meet even during recession.
JCA LAW OFFICE has dedicated and knowledgeable real estate lawyers in Toronto who will gladly help you in your real estate closings (purchase and sale) and refinancing transactions. Kindly send us a message through our Facebook Page, or you may also book your appointment online: https://filipinolawyer.ca/book-an-appointment/
For all your inquiries, you may send us an email at info@filipinolawyer.ca or you may also call us at 1-855-522-5290.
Follow us on our Social Media accounts:
Facebook:@JCALawOffice
Instagram:@jcalawtoronto
Twitter:@JCALawOffice