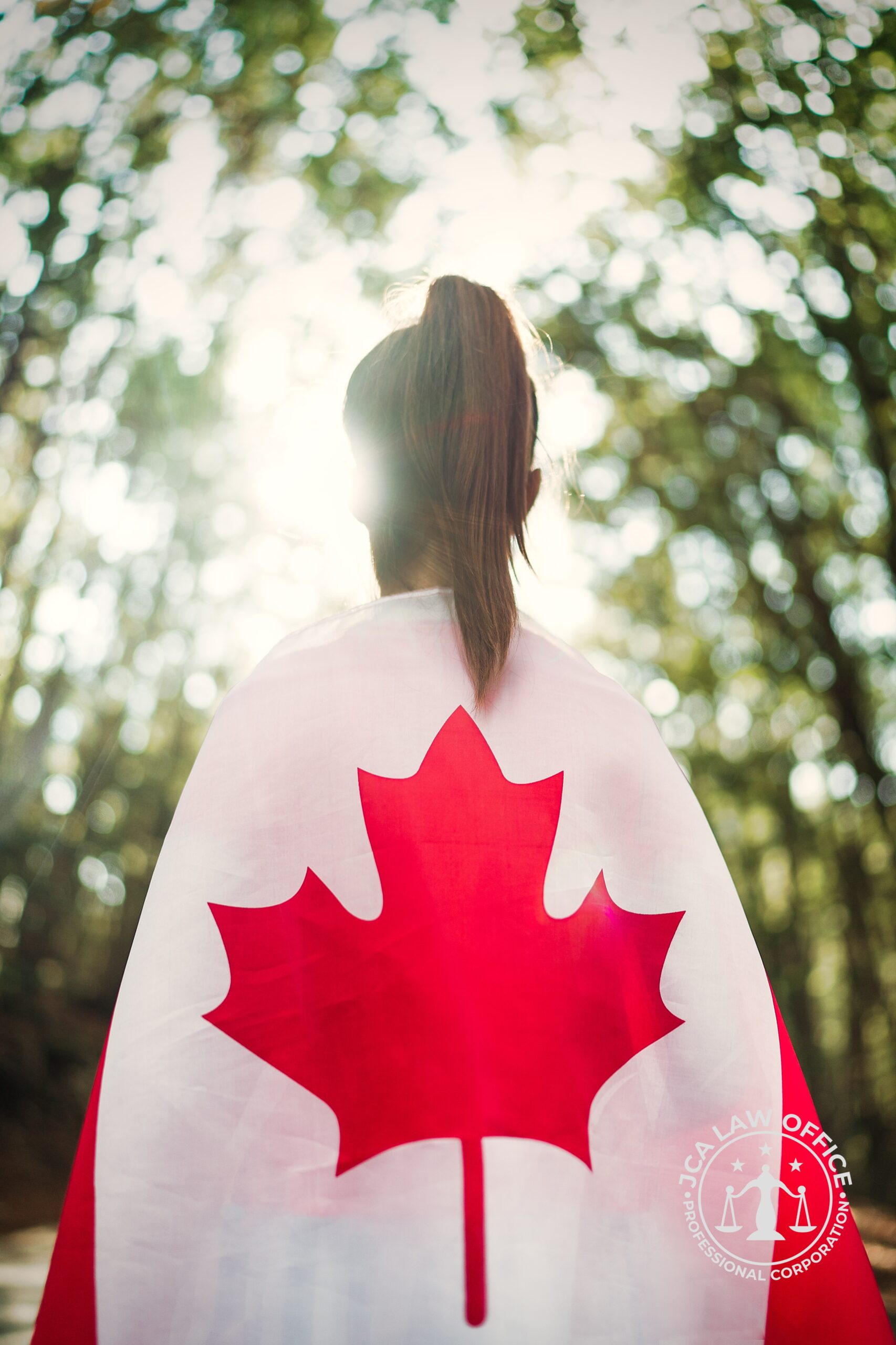 By JCA LAW IMMIGRATION TEAM
Finally, the three-year immigration levels plan for Canada has been publicly announced Last October 30, 2020 by Canada's Immigration Minister, Hon. Marco Mendicino. As stated in the report, immigration targets of more than 1.2 million over the next three years will be carefully done in a responsible and staggard approach in order to help the Canadian economy recover from COVID-19, drive potential business growth and create more jobs for Canadians.
Each year beginning 2021, Canada intends to welcome the following level of new permanent residents, or at a rate of about 1% of the population of Canada:
2021: 401,000 new immigrants
2022: 411,000 new immigrants
2023: 421,000 new immigrants
A huge increase in target over the next three years was established to make up for the shortfall in immigration numbers due to pandemic in 2020. With much emphasis on economic growth and constant focus on innovative methods to address diverse labour and demographic needs across the country, 60% of admissions will be coming from the Economic Class.
Below table is a summary breakdown by Immigration Class of immigration targets from 2021 to 2023:
| | | | |
| --- | --- | --- | --- |
| IMMIGRATION CLASS | 2021 | 2022 | 2023 |
| Economic (Federal Skilled/Business/Atlantic etc.) | 232,500 | 241,500 | 249,500 |
| Family | 103,500 | 103,500 | 104,500 |
| Refugee | 59,500 | 60,500 | 61,000 |
| Humanitarian | 5,500 | 5,500 | 6,000 |
| TOTAL | 401,000 | 411,000 | 421,000 |
As mentioned by Immigration Minister Mendicino during the public announcement, "Immigration is essential to getting us through the pandemic, but also to our short-term economic recovery and our long-term economic growth. Canadians have seen how newcomers are playing an outsized role in our hospitals and care homes, and helping us to keep food on the table. As we look to recovery, newcomers create jobs not just by giving our businesses the skills they need to thrive, but also by starting businesses themselves. Our plan will help to address some of our most acute labour shortages and to grow our population to keep Canada competitive on the world stage."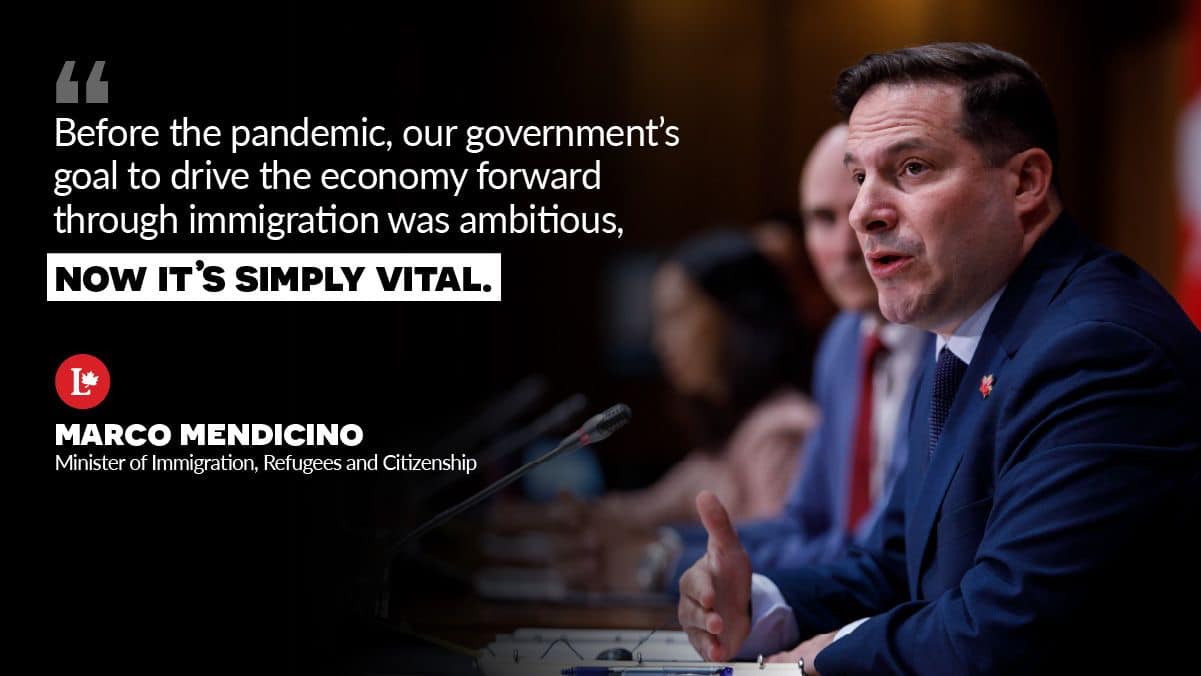 Photo courtesy of Marco Mendicino's Facebook page
Now that we are in the midst of a pandemic, the contribution of immigrants to Canada is very important more than ever to the well-being of our communities and across all sectors of the economy. Our health-care system relies heavily on immigrants to keep Canadians safe and healthy. Other industries, such as farming, infrastructure and information technology, also depend on the talent of new immigrants to maintain supply chains, expand their businesses and eventually create more jobs for Canadians.
The immigration level plan is indeed the most anticipated and most important immigration announcement being made by the Government of Canada for this year. It acknowledges the importance of family reunification and Canada's global commitment to safeguarding those who are most vulnerable and at risk through refugee resettlement. So far, this has been the most ambitious immigration levels plan in its history since the only time Canada welcomed over 400,000 immigrants in a year was way back in 1913, when it admitted 401,000 newcomers. It has never come close to this figure since then.
The 2021–2023 Immigration Levels Plan will definitely affirm Canada's spot as being one of the world's best countries to live in, making it a top destination for world-class talent, creating a strong groundwork for economic growth while reuniting family members with their loved ones and fulfilling Canada's humanitarian commitments.
If you are interested to live, work, study or migrate to Canada, JCA LAW can definitely help you out with your immigration matters. We provide assessment and assistance in applying for visitor visa, work permit, student visa, visitor visa, permanent residency, family sponsorship and Canadian citizenship. You may give us a call at 1-855-522-5290 or send us a message in our Facebook Page. You may also email us at info@filipinolawyer.ca. Our office is open from Mondays to Fridays, 9AM to 6PM, Saturdays strictly by appointment. We strongly encourage clients to make an appointment prior to visiting for everyone's safety as we strictly adhere to health guidelines of Government of Ontario and City of Toronto.
REFERENCES:
https://www.canada.ca/en/immigration-refugees-citizenship/news/2020/10/government-of-canada-announces-plan-to-support-economic-recovery-through-immigration.html