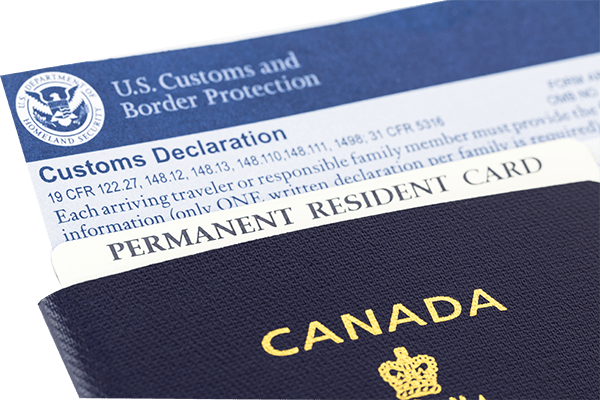 Permanent Resident Card Renewal in the Time of Pandemic: What You Should Know
If you are one of the people affected by the travel ban due to the Coronavirus lockdown and you have some queries and concerns with regards to your Permanent Resident (PR) Card status in Canada, here's some answers to the most frequently asked questions related to this matter during this time of pandemic, hoping we can at least provide some help and guidance to those who are affected:
Q: Do I need my PR Card while travelling outside Canada?
A: All permanent residents of Canada must have a valid permanent resident card (PR card) or permanent resident travel document (PRTD) to return to Canada via plane, train, bus, or boat. Without one, you may not be able to go on board your transportation. Your PR card should not be expired when you show it. If you have plans of travelling for a longer period of time and you know that your PR card will expire within 6 months while you're travelling, it is best that you renew it before you leave.
If due to unavoidable circumstances and your card expired while outside Canada, you will have to apply for a new one online. Your status will still be a permanent resident though even if your card expires.
Q: What happens if my permanent resident card expires while I am outside Canada?
A: If due to unavoidable circumstances (such as the Coronavirus pandemic) and your PR card expires while you are outside of Canada, worry not since according to the Government of Canada website, you will still have your permanent resident (PR) status.
If you plan to come back to Canada using a commercial vehicle or public transportation such as airplane, train, bus, or boat, you must first apply for a permanent resident travel document (PRTD) to the nearest Visa Application Centre (VACs) in the country you are currently in. Kindly take note that you can only apply for a PRTD when you are outside Canada. If you try to return without a valid PR card or PRTD, chances are you may not be able to take your flight, train, bus, or boat to Canada.
On the other hand, if you plan on using a private vehicle (Some examples of private vehicles include, but are not limited to a car, truck, motorcycle, or recreational vehicle that you own, borrow, or rent; It is transportation NOT available for public use), you may use other supporting documents (such as but not limited to: Provincial Driver's License, Provincial Identity Card, Health Card, SIN (Social Insurance Number) Card, Student Card with photo & signature) to re-enter the country. Once back in Canada, apply for a PR Card immediately especially if you are planning on travelling again.
To keep your PR status, you need to stay in Canada for a certain amount of time (or at least 730 days during the last 5 years).
Q: How do I renew my PR (permanent resident) card?
A: If your permanent resident (PR) card is expired or will expire in less than 9 months, you can apply for a new card. The new card will have a new expiration date. Most of the new PR cards being issued are valid for 5 years. Keep in mind that you need to submit your PR card application package in Canada. The application package includes a guide and all the forms you need to complete to apply for a PR card.
Make sure you include the following documents when you submit your application for your PR card renewal:
Keep your current PR card and include a photocopy of it along with your application.
A clear copy of your valid passport or travel document, or the passport or travel document you held at the time you became a permanent resident
2 photos that meet the photo specifications of Immigration Canada (with your name, date of birth, & date, name, and address of photo studio)
A copy of the receipt for the processing or fee of CAD$50 (it needs to be paid online)
Any other identity documents listed in the Document Checklist, including the checklist itself
**Please take note that if you are applying to replace your PR card because it is damaged or the personal information indicated in your card is wrong, send the card with your application**
Q: Where do I submit my PR Card application?
A: Send all the documents to the Case Processing Centre in Sydney, Nova Scotia, Canada.
By mail:
Case Processing Centre — PR Card
P.O. Box 10020
SYDNEY, NS
B1P 7C1
Or via courier:
Case Processing Centre – PR Card
49 Dorchester Street
Sydney, NS
B1P 5Z2
Q: When do I need to apply for a PR Card?
A: You should only apply for a PR card if:
your card has expired or will expire in less than 9 months
your card is lost, stolen, or destroyed
you did not receive your card within 180 days of immigrating to Canada
you need to update your card to:
legally change your name
change your citizenship
change your gender designation
correct your date of birth
Otherwise, your application may NOT be processed if not for the reasons mentioned above.
Q: How long will it take to process my PR Card application?
A: The normal PR Card Processing time is as follows:
Renew or replace: 27 days
New PR card: 13 days
**But due to disruptions in our working hours caused by the novel coronavirus (COVID-19) pandemic, processing times are no longer accurate and administering of applications takes much longer than the normal time.**