At JCA Law Office, we are dedicated to providing exceptional legal services tailored to the unique needs of the Filipino community in Ontario and across Canada. Our experienced team of Filipino lawyers is well-versed in immigration, family law, and real estate, as well as a wide range of other legal matters. We take pride in our deep understanding of the cultural nuances and challenges faced by Filipinos in Canada, enabling us to offer personalized and effective solutions. Let us be your trusted legal partner as you navigate life's complexities.
Areas Of Practice
Let Us Know Your Matter
Why Choose Us?
Legal Services For Canadian Migrant Communities
JCA Law Office Professional Corporation is a leading law firm that provides exceptional legal services to clients in the Greater Toronto Area and beyond. With a team of highly skilled lawyers and legal professionals, JCA Law Office has built a reputation for excellence in the legal industry.
At JCA Law Office, clients can expect personalized attention and tailored solutions to their legal needs. The firm specializes in a wide range of practice areas, including immigration law, family law, real estate law, business law, and more. Whether you're an individual or a business owner, JCA Law Office can help you navigate complex legal issues and achieve your desired outcomes.
One of the hallmarks of JCA Law Office is its commitment to client satisfaction. The firm's lawyers are dedicated to providing high-quality legal services that meet the unique needs of each client. They take the time to understand their clients' goals, concerns, and challenges, and work tirelessly to achieve the best possible results.
If you're looking for a reliable and experienced law firm that will go above and beyond to protect your interests, look no further than JCA Law Office Professional Corporation. With their expertise, dedication, and commitment to excellence, they are the perfect choice for all your legal needs. Contact them today to schedule a consultation and learn more about how they can help you.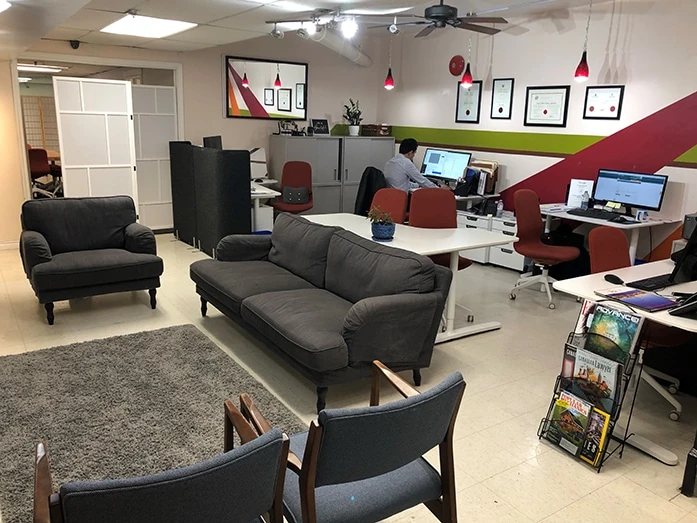 Affliated
Professional Memberships









What People Say
Client Testimonials
Me and my colleagues this is our first-time to ask help from JCA LAW OFFICE PROFESSIONAL as a Filipino we very thankfull to JCA LAW Team from the start until visa stamping they fully support to our documents. The JCA Law is perfect immigration consultants that I can recommend to other. Mam/ Sir we appreciate, until next time see you soon Canada.
~ Rex Sayson
Needed some assistance with documentation, they did a great job and not only did they answer all my questions and concerns, they also helped me sort things out. I would return to them again for future assistance. Thanks again, JCA Law! 🙂
~ Mariella Bustamante
I took my Special Power of Attorney documents to JCA for authentication and legalization on February 23rd and everything was processed by March 2nd. Mojet was very responsive over email and my in-person meeting with Jovie to hand over the documents was very efficient. Overall an excellent customer experience. I would highly recommend JCA.
Positive: Professionalism, Quality, Responsiveness, Value
~ Regina Antonio
I required extended legal assistance from JCA Law team.
They worked closely with my timeline and budget and were always available with additional suggestions and advice.
I highly recommend this team for being so knowledgeable and effective, as well and friendly and understanding.
To Jake, Mojet and the whole team, sincere thanks for all your help and excellent service!
Positive: Professionalism, Quality, Responsiveness, Value
~ Woody Jones
Very Professional po nila makipag communicate sa client nila and we'll entertained.super bait po ng mga staff at ease po silang kausap.excellent service and highly recommended.More client po and Godbless JCA Law❤
Positive: Professionalism, Quality, Value
~ Doctolero
Excellent Service! I am so grateful I found JCA law office to help me for my application,such a kind,a good communication and fast.
The services is highly recommended.
Positive: Quality
~ Eden C
The team at JCA was very helpful. I initially consulted about my brother's Study Permit application, but I myself soon retained their services for a Post Graduate Work Permit extension and virtual notary. I never once needed to attend their office for any meetings. Zoom sufficed. They were also very quick to reply to my emails and listened and acted on my requests. I couldn't be more pleased!
Positive: Professionalism, Responsiveness
~ Keith Michael Villanueva
Every time I go to JCA Law Office, I am greeted by their warm and friendly staff. They also respond to my inquiries in a timely fashion, even if it is outside of regular business hours. It has been an absolute pleasure working with Attorney Jake and his team! Highly recommended!
Positive: Professionalism, Quality, Responsiveness, Value
~ Paul Portugal
They are very professional, willing to help and available my business with them went very smooth and well. Thank you JCA Law
~ Behrad Fattahi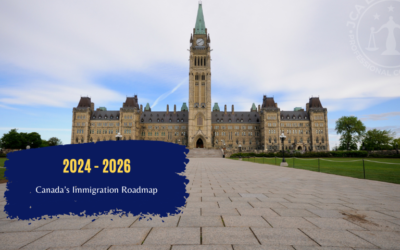 In a much-anticipated event, Minister Marc Miller of Immigration, Refugees, and Citizenship presented Canada's Immigration Levels Plan for 2024-2026 in Ottawa on November 1, 2023. This roadmap outlines Canada's immigration strategy, with a focus on getting more...
read more