JCA LAW OFFICE
PROFESSIONAL CORPORATION
JCA LAW & PCG ANNOUNCEMENT
×
JCA LAW OFFICE REOPENING
We are happy to inform you that our JCA OFFICE located at 4F of 160 Eglinton Ave East (same bldg as PCG Toronto) will be reopening effective May 25, 2020. DETAILS HERE
PCG
URGENT ADVISORY No. 13 - The Philippine Consulate General in Toronto will implement the appointment system effective May 25, 2020. PCG DETAILS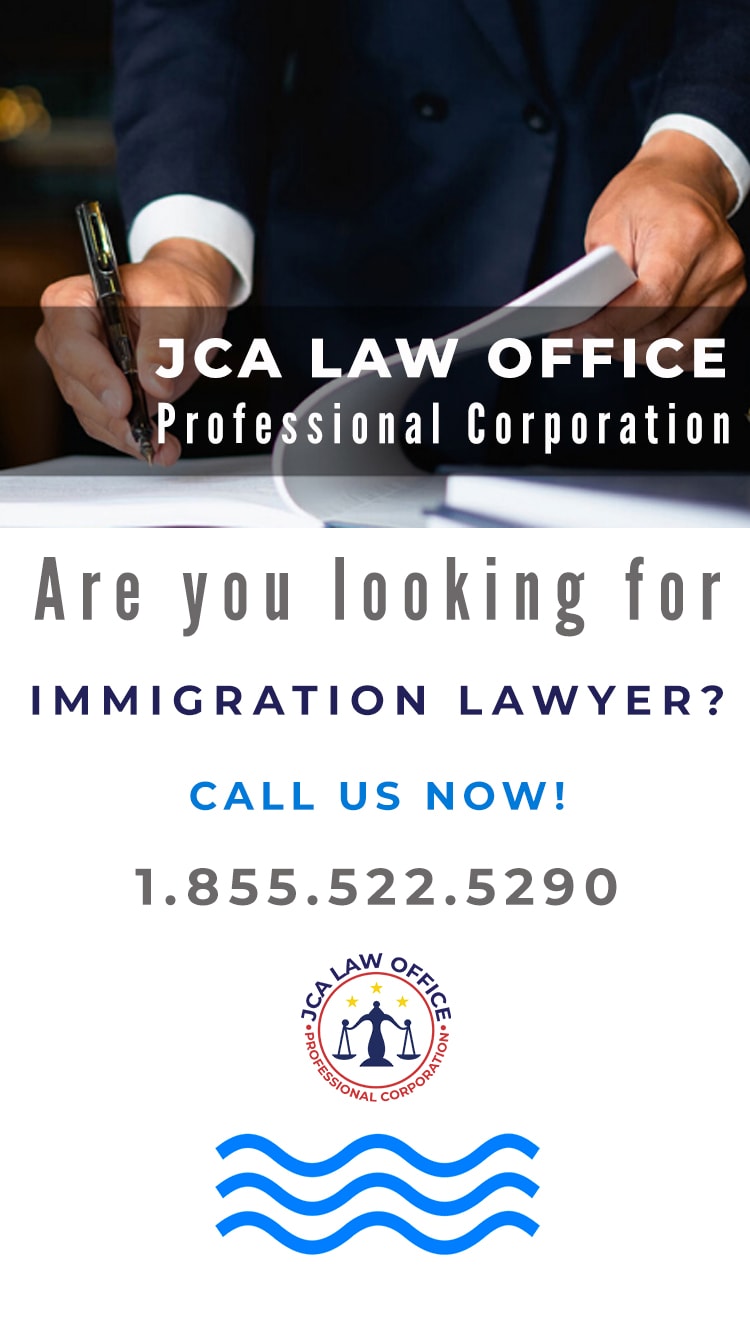 Legal Services For Filipinos And More
JCA LAW OFFICE PROFESSIONAL CORPORATION can fully understand that many members of the Filipino community have concerns about relatives overseas and bringing them into Canada. We can speak, translate and offer legal services in Filipino, and help you navigate through the Canadian immigration system.
For every person in Toronto and surrounding cities, we will approach your case with careful analysis. We will sit with you and ask you all the questions we need in order to drill down to the main legal issues. We will advise you on how the law applies to your specific details, and what options you have to achieve your desired outcome, or get as close to it as possible.
We offer different services like NBI Clearance application, renewal, NSO & PSA certificates, and everything you need for your PR applications and citizenship requirements.
Our goal is to provide our fellow Filipinos access to a legitimate law office which can assist them with their legal matters with care, honesty and professionalism.
IMMIGRATION LAWYER
PR & Open Permit
Work Permit Extension
Family Sponsorship
PR Card Renewal
Citizenship
Tourist Visa
Express Entry
Invitation Letter
LMIA & Other Services
WILLS & ESTATES
Last Will and Testament
Power of Attorney for Property
Power of Attorney for Personal Care
Health Care Directive
Appointment of Estate Administrator
Pre-Nuptial Agreement
POLICE CLEARANCE
Hongkong
Taiwan
Singapore
Cyprus
UAE
Israel
Other Countries
FAMILY LAW
Divorce (Contested/Uncontested)
Child Support
Child Custody
Child Access
Separation Agreement
Pre-Nuptial Agreement
Division of Property
PARALEGAL SERVICES
Small Claims Court
WSIB
Landlord & Tenant Board
Provincial Offences
NSO/PSA CERTIFICATES
Birth
Marriage
Death
CENOMAR
Advisory Marriage
REAL ESTATE CLOSINGS
Residential Sale
Residential Purchase
Transfer of Title
Mortgage Refinance
NBI CLEARANCE RENEWAL
Delivered in two weeks or less (Terms and Conditions apply.)
NOTARIAL SERVICES
Affidavits
SPA
Invitation Letters
Other Legal Services
Tell us about your legal matter, and we'll tell you how we can help.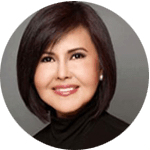 When it comes to legal requirements, documentations and handling legal matters, trust only the licensed professionals. It is also important that you are comfortable expressing yourself and your needs.
At JCA Law, I felt at ease with the traditional warmth, hospitality, sincerity, integrity and service oriented culture that Filipinos are known for worldwide.
Atty. Josef-Jake Camacho Aguilar, embodies the culture of his law firm. His personality, values, excellent communication, listening skills and a good rapport helped establish a good client-lawyer relationship and level of comfort.
I felt his commitment and dedication to provide quality and timely service to as many clients that they can help.
JCA Law is backed by a team of dedicated and experienced professionals with expertise in citizenship, immigration, family law, business law, taxation, real estate documentation, wills and powers of attorney.
This law firm may be modest in demeanor but it definitely has a very big heart. Choose wisely. I choose JCA Law.

I have been a lawyer for 15 years back home before I come to Canada, I am in process of evaluating my certification, and I got the opportunity to do my placement in JCA LAW, simply it's one of the best if it's not the best, professional skills, great experience, fabulous environment, if you are looking for a firm to serve you better than yourself with maximum care and experience, don't think twice. This is the place with the real meaning of advocacy (NOBLE,TRUSTED).
Thank you Jake, thank you every team member for all effort you did for developing my skills in common law.